Rossi: I thought I would have fewer problems with Viñales, instead it will be more!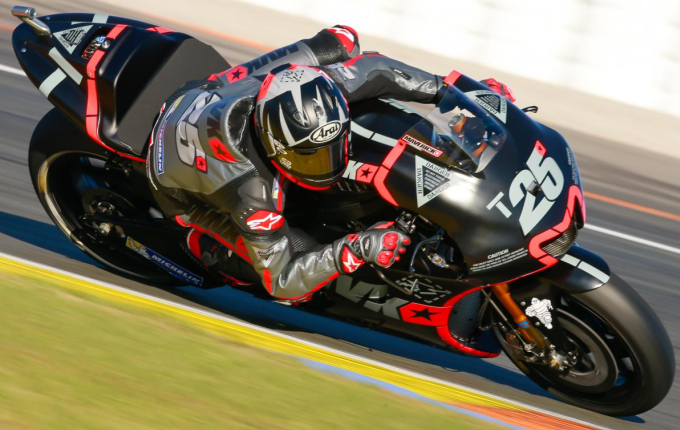 Valentino Rossi has admitted he thought he life was going to get a little easier with Maverick Viñales replacing Jorge Lorenzo in the Yamaha team, instead, it's just got even harder.
The Italian will be joined by the 21-year-old Spaniard in the Movistar Factory Yamaha team for the next two years. After spending the last three seasons fighting with his experienced Spanish team-mate, Rossi was hoping for life to become a little easier with Lorenzo moving onto Ducati, although Viñales carried on right where Lorenzo left off.
Impressing during the post-race test in Valencia, Viñales topped the timing sheets on his first day on the Yamaha M1, an ominous sign for Rossi and the rest of the MotoGP field. Rossi, Viñales and the Tech3 Yamaha team all then partook in a private test in Sepang a week later, where Viñales was extremely fast once again.
"I didn't choose Maverick. Someone a bit older would have been better, like Pedrosa," said the nine-times World Champion on the Deejay Radio show.
"I thought I would have fewer problem with Viñales, but instead, after the first tests, I realised that it will be more or less the same as Lorenzo."
Rossi then expanded on his highly controversial and public relationship with Lorenzo. He spoke of a heated argument as the 2015 season came to a close, but also revealed the duo had a nice embrace in Valencia, with Lorenzo attempting to put the past behind them both. 
"Mine and Lorenzo's relationship deteriorated by what happened at the end of 2015. We had a rather heated argument and from then on the relationship was never the same," he said.
"After the race in Valencia, we embraced in the garage and he told me that he has always respected me. It was a nice moment."
Despite seemingly attempting to put their own past behind them with a handshake in Parc Ferme after the Catalan race in June, Rossi couldn't resist the opportunity to comment on Marquez's part at the end of the 2015 season. Rossi said that Marquez "demonstrated a quite a few things" at the end of 2015.
"Fortunately Marquez is not my teammate," he said. "I think he demonstrated quite a few things with the end of the 2015 championship. We have only a normal working relationship and one of mutual respect, nothing more. 
"As a rider, he's very good, he never gives up and he has riding skills typical of the new generation. I would say he is too fast."
Photos via Michelin Motorsports and the Deejay Radio Show