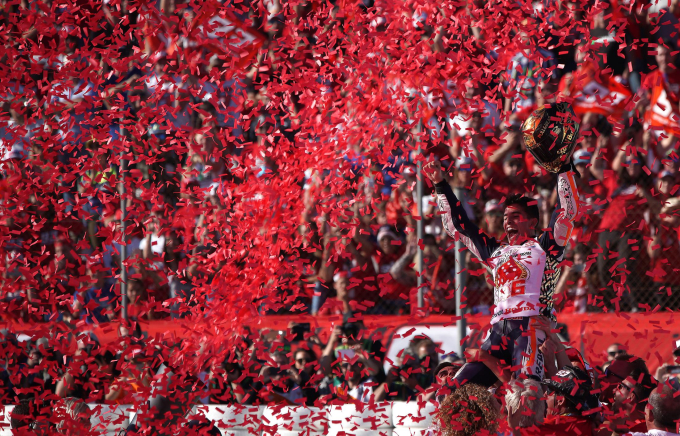 The ever expanding and enthralling world of Motorcycle racing has the most passionate fans, who deserve the very best news and content out there, this is where we come into play.
As the name would suggest the main topic will be Grand Prix racing, but this does not mean it'll be exclusively Grand Prix. There will be news, interviews and features regarding World Superbikes too.
We cover everything from race results, to press conferences, to testing times, GPxtra will be the only website you ever need to visit for all of your motorcycle news. We will have interviews with all of the top riders, and will strive to improve continually, constantly giving you new content.
GPxtra is also on twitter and facebook, follow us and like us for the most update to date news. If you don't have the time to read the whole article, or want the news there and then, its all at the end of your finger tips with the social media work we provide for you.
Finally, getting in touch with us is also easier now than ever via the contact page.  Whether you want to write for us, advertise or just say hello, it is never more than a click away.  Or you can link up with us through our social media outlets, which you can find on our home page, or on any of the social media buttons throughout the site.