Rossi: I think it was a great debut for Maverick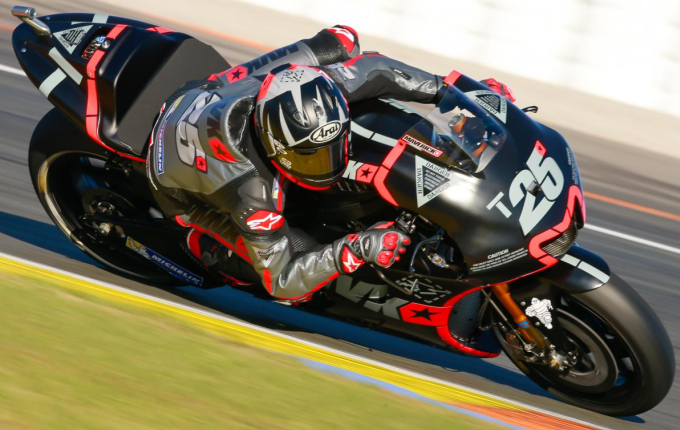 Valentino Rossi has said that his new factory Yamaha team-mate Maverick Viñales has enjoyed a great debut and that he was surely be a championship contender. 
The 21-year-old Spaniard topped both of the days in the first test of 2017 at the Ricardo Tormo Circuit in Valencia. Viñales was 0.020 ahead of Rossi during the first day of testing. On the second day Viñales was the only man the lap in the 1:29's and was three quarters of a second faster than his Italian team-mate. 
Despite Rossi spending more of his time working on the new 2017 Yamaha M1 rather than chasing one quick laptime and Viñales focusing his efforts on adapting to the Yamaha. The nine-times World Champion said that he was very impressed by the pace of the 2012 Moto3 World Champion over the opening two days of testing, labelling him as a championship contender for 2017.
"He was quite impressive already from yesterday, and today also more so," said 'the Doctor'. "He was able to do a 1:29 and that's a huge lap-time. I think it was a great debut for him. He surely has to be a contender."
When asked by the Spanish media about how he felt about Viñales as a team-mate compared to his previous team-mate, Jorge Lorenzo. Rossi said that he isn't sure how Viñales compares to Lorenzo, but did say that they are different riders.
"I don't know," he said. "We'll have to see.
"Sure, Lorenzo is very strong, but Viñales is a different rider. He will have his strong and weak points, but is a he prepares well as a rider. He already has experience at all the tracks and goes fast quickly. He is working well with the bike and it was a great start for him."
Rossi and Viñales will now head to the Sepang International Circuit in Kuala Lumpur where they will be joined by the Tech3 Yamaha team for a private test before the winter testing ban comes in, preventing anybody from riding before 30th January 2017. 
Photos via Michelin Motorsport and MotoGP