Iannone impressed by Suzuki after first outing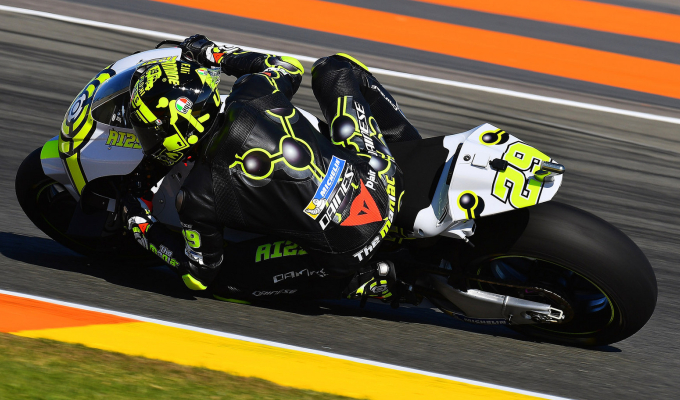 Andrea Iannone said that his first test on the Suzuki didn't go anywhere near as badly as it could've, revealing he is very impressed with the GSX-RR.
'The Maniac' will make the switch from the factory Ducati team over to Suzuki for 2017 and after spending his entire MotoGP career to date on Ducati's there was a degree of scepticism as to how the Italian would fare on the Japanese machinery.
Despite two crashes in as many days – including a fast one on Wednesday which prompted a red flag whilst the tyre wall was repaired – Iannone ended the first official test of 2017 as the fourth fastest rider, behind Maverick Viñales, Marc Marquez and Andrea Dovizioso. Iannone said that despite the crashes, the two day test wasn't all bad.
"It wasn't all bad," Iannone told Italian website GPone.com. "It's never a given that the feelings will be good when you change bikes, as happened today. The team and I understand each other well and, more importantly, we are continuing to improve.
"The Japanese engineers listen carefully to what I say to them and I think I've provided them with useful information." 
When asked about the GSX-RR, Iannone highlighted the corner speed as something which he was impressed by. The Desmosedici struggles with mid-corner speed, so now riding a bike with the ability to carry corner speed was something that stood out for the Italian. 
"Everything works well. I've found it very balanced but what really surprised me is the mid-corner speed; that's no small thing," he said. "There are points which we can improve, but we have time to do that. The engine is very powerful, we just need to better exploit it in the first phase of acceleration."
Since returning to MotoGP, the one of the criticsms Suzuki riders have had regarding the GSX-RR has been the braking and how unstable the bike is on corner entry. Whilst pointing out you cannot "attack the front", Iannone said that the high corner speed nature suits him and his riding style.
"I wouldn't say the bike is bad in terms of braking, but you need to understand it. You can't attack the front brake or you'll send it into a panic. You need to ride it in a different way, making the most of corner speed. It's an aspect I like, it suits my riding style," said Iannone.
Iannone will now head down to Jerez where he will take part in a private test with Suzuki to help him continue his learning process with the new GSX-RR. Iannone will not be joined by his new team-mate Alex Rins who was hospitalised after a fast crash through T12 on Wednesday.
Iannone, in off-the-rack leathers, roasting the tires on the GSX-RR
Photos via Michelin Motorsport