Marquez happy to return home as MotoGP World Champion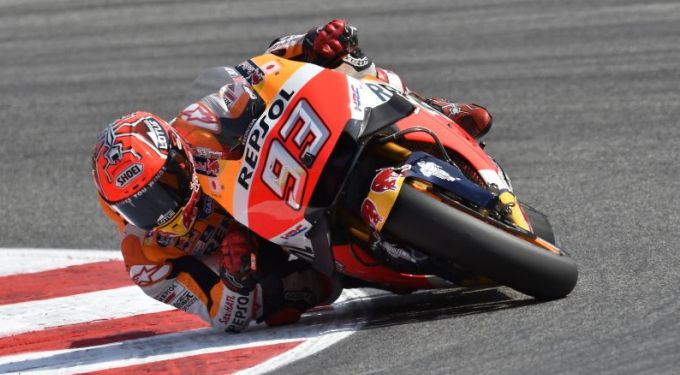 Newly crowned MotoGP World Champion Marc Marquez said that he is happy to be retuning home with the MotoGP title already in the bag ahead of this weekend's final MotoGP of 2016.
The Spaniard secured his third MotoGP World Championship back in Japan when both Valentino Rossi and Jorge Lorenzo both crashed out chasing him in Motegi. With the title won, Marquez said the shackles were off, unfortunately for him, that meant crashes in both Australia and Sepang in the next two races. 
Marquez said that returning home and getting back to a normal routine has been nice as he hopes to end the season with a victory, helping Honda secure the both the manufactures and teams titles, capping off what would be a sensational year for Honda and the 23-year-old.
"It has been good coming back home after the three flyaway races with the title already won, and to celebrate it with all my family and friends," said Marquez.
"I had the chance to chill out a bit and get back to my usual training, both indoors in the gym and outdoors with some motocross and cycling. 'Thanks' to the jetlag, I had the opportunity to enjoy some really spectacular dawns on my bicycle!
"Anyway, the season isn't over yet, as we'll race in Valencia on Sunday, and after that we'll have two important days of testing," he said.
"Our target for the race is of course to try and finish on a high in front of our fans, possibly with a win or at least a podium. It was good to see that Dani is getting better and to know he'll be back in Valencia."
Marquez was on hand in Milan today to help Honda with their unveiling of their 2017 road bikes at the EICMA show alongside Pedrosa and other off-road Honda riders. 
Photos via Repsol Honda