Damage limitation the key for Marquez in Motegi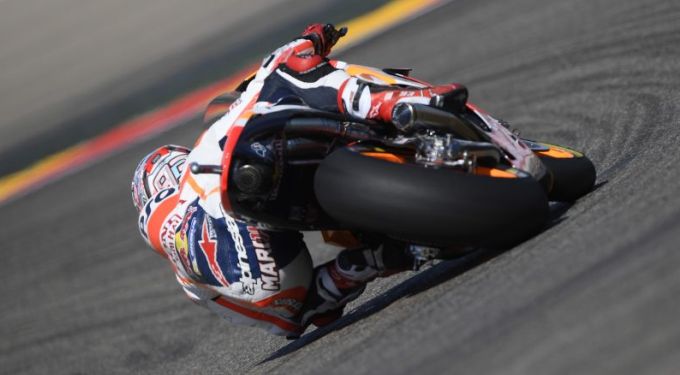 MotoGP World Championship leader Marc Marquez has described his weekend's Japanese Grand Prix as a damage limitation, ahead of a chaotic three races in three weeks. 
The Spaniard currently leads Valentino Rossi in the MotoGP World Championship standings by 52 points with just four races remaining after claiming victory last time out in Aragon. 
This weekend marks the start of the three "flyaway" races and is where Marquez claimed his second MotoGP World Championship back in 2014. Whilst unlikely, it is possible for Marquez to claim the 2016 crown this weekend. In order to do so, the 23-year-old will need to win, whilst second placed Rossi cannot score more than one point, and third placed Jorge Lorenzo cannot finish on the podium. If either of those happen, Marquez must wait until at least Phillip Island. 
Despite having the chance of becoming a five-time World Champion this weekend, Marquez has said that this weekends Japanese Grand Prix is more about damage limitation rather than his first shot at the World Championship. 
"The triple-header always marks a demanding period in the season because there are three races in a row in different time zones and different conditions, so we must handle them calmly and with the same mind-set we have kept throughout this season," said Marquez.
"The Japanese Grand Prix is an important appointment for us as it is Honda's home race and one where we have great memories, as we clinched the title in 2014. On the other hand, it's a circuit that has always been a bit challenging for us. So for example, if Aragon was a track that I marked for attacking, Motegi is one that I marked for giving up as few points as possible.
"That said, we'll approach it with an open mentality, aiming for the best result possible but ready to adapt to the circumstances."
Photos via Repsol Honda