Bad start forced Rossi to make Championship ending mistake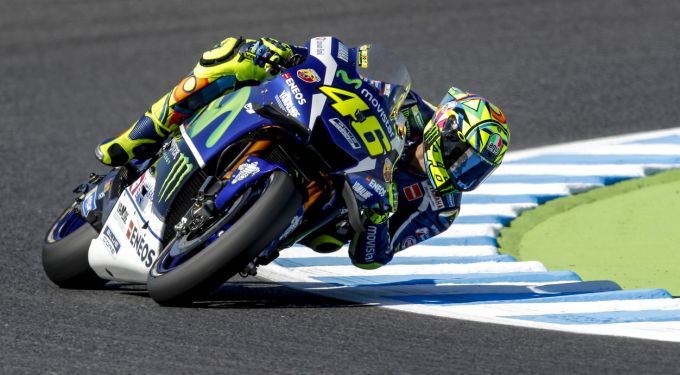 Valentino Rossi said that his bad start forced him to make a mistake which would ultimately end his 2016 MotoGP World Championship charge.
Starting from pole position, the Italian knew that if he finished the race in the points, regardless of what Marquez did, the Spaniard couldn't win the title this weekend. Starting from pole position, all signs pointed towards Rossi taking the fight to Australia next weekend.
However, a poor start from Rossi quickly saw him playing catch up. Despite knowing a points finish would stop Marquez from winning the title today, finishing behind him would only delay in inevitable for Rossi. With this in mind, Rossi attacked and tried to make up for the early mistake. 
After fighting with his team-mate, the Doctor lost the front end of his Yamaha YZR-M1 on the sixth lap, thus ending his hunt for the elusive tenth World Championship for another season. 
"First of all, I would like to say that I'm OK, fortunately no problems," clarified the Doctor.
"On the other hand it's a shame because I was quite strong and I had a good pace. Unfortunately my start was not fantastic and I lost a position to Marquez and Lorenzo. After that, Marquez was a bit faster than me to overtake Lorenzo, I lost a bit more time behind him, but the pace was good.
"I was able to push a lot to try and catch Marquez but unfortunately I lost the front," he said.
"Sincerely, I felt nothing like going into the corner too wide or too deep, but I lost the front and logically I made a mistake."
With the World Championship now impossible for Rossi, his attention will turn to securing second place in the World Championship. Fortunetly for him, today's DNF didn't hurt him, as third placed Jorge Lorenzo also crashed out of the race, keeping the gap between the two at 14 points with three rounds remaining.
Photos via Movistar Yamaha