Lorenzo: Viñales is on a similar level to Rossi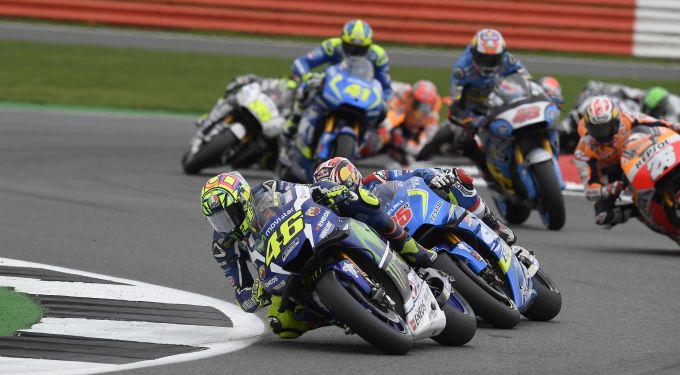 Jorge Lorenzo has said that his replacement at the Movistar Yamaha team, Maverick Viñales, is at a similar level to team-mate Valentino Rossi. 
Lorenzo will leave the factory Yamaha team after nine-seasons with the Iwata factory in favour of a switch to Ducati for 2017. The Spaniard will be replaced by a younger Spaniard in the shape of Viñales. The 21-year-old will partner Rossi for the next two years, after spending his first two seasons in MotoGP with the Ecstar Suzuki team.
During his two seasons with the factory Suzuki team, Viñales has seen his high potential converted into results on the track with a MotoGP career first podium in Le Mans earlier this year, which was later be backed up with a first career MotoGP win at Silverstone, Suzuki's first victory since 2007.
The 2013 Moto3 World Champion has spoken of his admiration of his 2017 team-mate on multiple occasions, and the man he is replacing at Yamaha beleives he is at a similar level to the man Viñales idolises. 
"He has a great talent, ambition and aggression," Lorenzo said of Viñales to Spanish newspaper Marca. "He's at a similar level to Rossi, whilst much younger."
Despite saying he beleives that Viñales is at a similar level to the nine-times World Champion, Lorenzo did warn Viñales, saying that he still has a long way to go in MotoGP if he is to fulfil the potential shown during his young career thus far. 
"So far he has only won one race and has yet to show much in the future," explained Lorenzo. 
Viñales is currently fifth in the MotoGP World Championship standings, just six points behind fourth placed Dani Pedorsa. 
Photos via Suzuki Racing