Stoner rejects the chance to replace Iannone in Motegi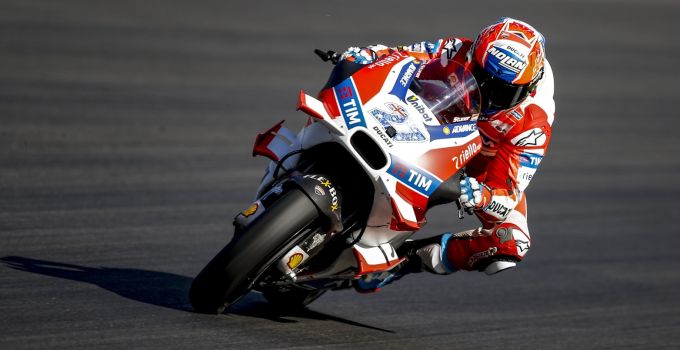 Casey Stoner has once again turned down the opportunity to make a return to MotoGP racing, after Ducati confirmed they had offered Iannone's vacant seat to the two-time MotoGP World Champion, for this weekends Japanese Grand Prix in Motegi. 
Full factory rider Andrea Iannone was ruled out of this weekends Japanese Grand Prix earlier in the week after he failed to sufficiently recover from the fractured T3 vertebrate he suffered during a free practice crash in Misano last month. The crash ruled 'the Maniac' out of both the Misano and Aragon Grand Prix and unfortunately the Japanese Grand Prix too.
Whilst Ducati test rider Michele Pirro has stood in for his compatriot in the last two races, he is busy testing the 2017 edition of the Ducati Desmosedici in Valencia later this week. With both Italian riders unavailable for different reasons, Ducati offered their second test rider the chance to stand in at Motegi as part of the factory team, alongside Andrea Dovizioso. 
"We gave Stoner the chance to replace Andrea, but he declined," Ducati Corse Sporting Director Paolo Ciabatti told Italian website corsedimoto.com.
Stoner won his first MotoGP World Championship with Ducati at Motegi in 2007, but despite this, the Australian didn't take Ducati up on the offer.
With question marks over Iannone's chances of recovering in time for next weekend's Australian Grand Prix at Phillip Island, the rumours of another wildcard are sure to continue through next week. Despite Pirro flying down to Australian early next week to stand in for Iannone if required, Ducati haven't totally closed the door on Stoner making a return.
"First we have to wait and see if Andrea recovers, and then we'll see what we do if he doesn't," said Ciabatti.
"Initially Casey had no intention to return to the paddock until the final race in Valencia. But maybe since it's Australia he will change his mind, I don't know."
Stoner won every race at Phillip Island from 2007 until 2012 when he retired, winning six consecutive races on the Victorian peninsular. His victory there in 2010 was also Ducati's last before Iannone's victory at the Red Bull Ring in Austria earlier this year. 
Photos via Ducati Corse