Casey Stoner's return; What the riders said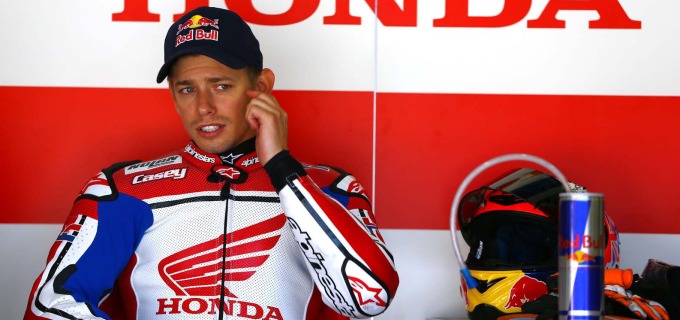 The rumours that came out yesterday of a possible return to Ducati for Casey Stoner took the paddock by storm, with everybody having an opinion on the matter.
Yesterday's rumours said that Stoner looks set to sign for Ducati in a testing role for 2016 with a view to wildcards, meaning riders such as Marquez and Iannone could battle with the Australian for the first time, whilst riders like Lorenzo and Rossi could rekindle old battles.
Should Stoner start testing the Ducati, it could Andrea Iannone (unless you ask Marc Marquez who doesn't hold the Australians testing abilities in too high a regard) help the Italian as Ducati attempt to bridge that final step to challenge the Yamaha's and Ducati's.
"If there's a contract between Ducati and Casey I'm glad," said the Italian. "I'm glad because a fast rider in the group never hurts."
Jorge Lorenzo's relationship with the Australian has seemingly grown after Stoner hung up his leathers with a great mutual respect between the two of them. After winning his third MotoGP World Championship Sunday, Lorenzo called Stoner one of the greatest riders of the 21st century, and that respect seemed to continue when he was asked about his potential return. 
"I have always respected Casey, he is the rider with the most talent I've ever seen riding," said the new World Champion. 
"It would have been nice if he had been there in the race this year at Phillip Island, too."
Marc Marquez took over Stoner's seat in Honda when the Australian retired and despite never racing against him (or complimenting his testing skills) he said he still thinks the two-time MotoGP World Champion will be fast.
"It's interesting… Of course Casey stop very soon and of course and for sure he will be a good rider if he does many, many tests," said the 22-year-old. I'm happy for him because looks like he stills keeps the motivation and I think he will be fast."
And as for Valentino Rossi? "I'm happy for him and for Ducati." 
Photo via HRC