Marquez aiming to hit back in Australia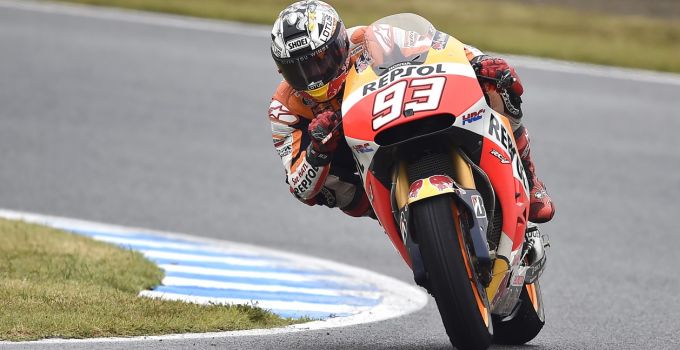 Marc Marquez will relinquish his MotoGP World Championship in the coming weeks, but he has insisted he will fight to win races this season.
Marquez – who it battling the pain with a broken left hand – finished last weekends damp Japanese Grand Prix in fourth position, well behind the podium battle, whilst his team mate rode through the field to claim his first victory of the season.
The 22-year-old goes to Phillip Island as one of two tracks he is yet to win at in MotoGP. (the other being Motegi) By Marquez' standards, Phillip Island is a tough track for the Spaniard, with only win win in his career in Australia, coming in 2010 on his way to the 125cc World Championship.
"It wasn't a great weekend in Japan but it could have been a lot worse. With the wet conditions it was not such a stress on my injured hand, so this is a positive," said the four-time World Champion.
"Now we go to Australia and I really look forward to this weekend because Phillip Island is one of my favourite circuits. I think it will be a better track for us than Motegi so we will work hard from FP1 on Friday to try and find the best set-up.
"Now I will try to rest my hand for a few days as this track is very physical with many hard and fast changes in direction."
Photo via Repsol Honda