Lorenzo: If one person can fight with the Japanese, it's Dall'Igna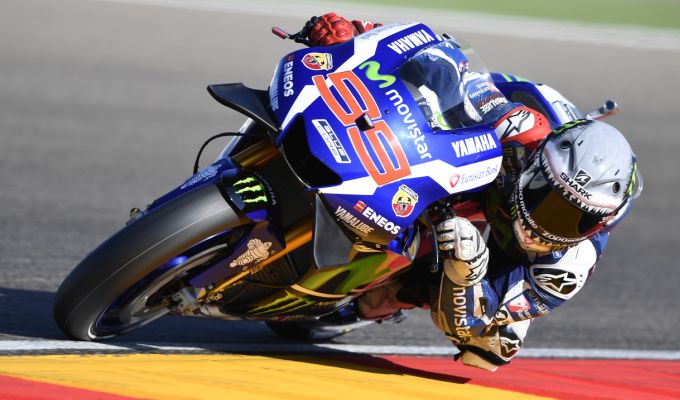 Defending MotoGP World Champion Jorge Lorenzo has said that if anybody can help Ducati close the gap to Honda and Yamaha it's current Ducati Corse General Manager Gigi Dall'Igna. 
The Spaniard will call time on his nine-year Yamaha career at the end of the 2016 season in favour of a switch to Ducati, where he will join Dall'Igna. The Italian maestro joined the Bologna factory from Aprilia back in 2013 and has seen Ducati improve year upon year since taking over at Ducati. 
The progress shown by Ducati over the past two seasons, since running the first Dall'Igna engineered bike tempted Lorenzo to Ducati, the presence of Dall'Igna himself, made his mind up for him. 
The 29-year-old and Dall'Igna go back a long way. During his time with Aprilia, the Italian helped the then much younger Lorenzo win his first two World Championships in the 250cc class with back-to-back titles in 2006 and 2007.
Lorenzo holds him in extremely high regard, and despite the challenge ahead of him with the move to Ducati, the three-time MotoGP World Champion has every faith in the machine that Dall'Igna and Ducati will supply him.
"The challenge is big and I think a lot of people are expecting me to try to be World Champion with this bike – and I think I did it in the right moment. If you have to make the jump, this is the right moment because Dall'Igna is here and if one person can fight with the Japanese factories it's him," Lorenzo told the official MotoGP website. 
All eyes will be on Lorenzo and his debut on the Ducati. The Desmosedici has been notoriously difficult to master and has seen riders such as Marco Melandri, Cal Crutchlow and even Valentino Rossi struggle to adapt to it's unique features. 
Whilst being a very different bike now, a keen eye will still be cast over the Spaniard. In spite of this and the apparent pressure that comes with it, he insists that he won't feel under any extra pressure after the move.
"I don't have really big pressure to be honest. I really believe that one of my strong points is the adaptation, the fast adaptation to the bike," he said.
"So let's see, let's see what happens and if I can also be fast and competitive with the Ducati, but obviously the challenge to win with a bike that only Casey Stoner was able to win on… I believe I can make history if this happens."
Photos via Movistar Yamaha