Baz: Lorenzo can win right away on the Ducati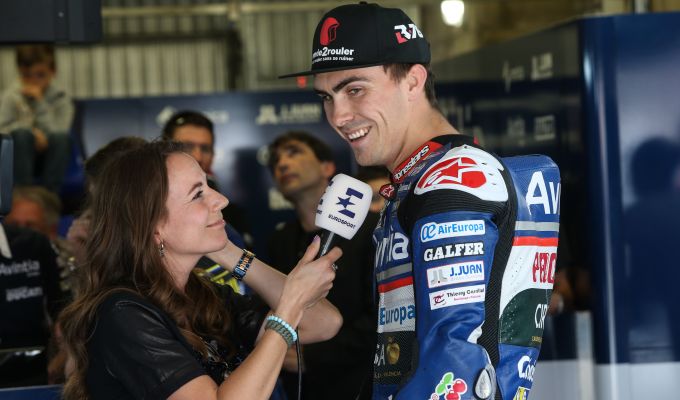 Avintia Ducati rider Loris Baz has said that he beleives Jorge Lorenzo's move to Ducati is good for the series, whilst expecting Lorenzo to be at the front immediately. 
The Frenchman is currently in his second season in MotoGP, after spending the his first season on the Open Class Yamaha, Baz now finds himself on the GP14.2, enjoying the larger bike given to him by the Avintia Ducati team.
Upon joining Ducati, Lorenzo will be reunited with his former boss from Aprilia, Gigi Dall'Igna. Dall'Igna was in charge of Aprilia when Lorenzo won his first two World Championships, winning back-to-back 250cc titles in 2006 and 2007. The familiarity of Dall'Igna and taking over his "key" people from Yamaha, Lorenzo should feel comfortable at Ducati from the moment he sets foot in Bologna.
Baz pointed to the fact with Lorenzo's move, the main three manufacturers will all host the current MotoGP World Champions in their sides. 
"Jorge's move to Ducati is great news because it means that each of the three major manufacturers will now have a MotoGP World Champion in their team," said the Frenchman in an interview with the official MotoGP.com website.
"I'm sure that Jorge can win races immediately and will fight for the title. In the hands of both Andreas, we can see that the bike is very strong."
Despite spending his entire nine seasons in MotoGP with Yamaha, Baz isn't expecting the Spaniard to face any adaption difficulties, insisting Ducati know what they need to do.
"I don't think he will have problems when switching to the Ducati," he said. "Sure he'll have to adapt and adjust to minor things such as electronics to how he likes them, but Ducati knows what they need to do. Jorge will be very fast."
Photos via Avintia Racing