Lorenzo fuming with Rossi's press conference behaviour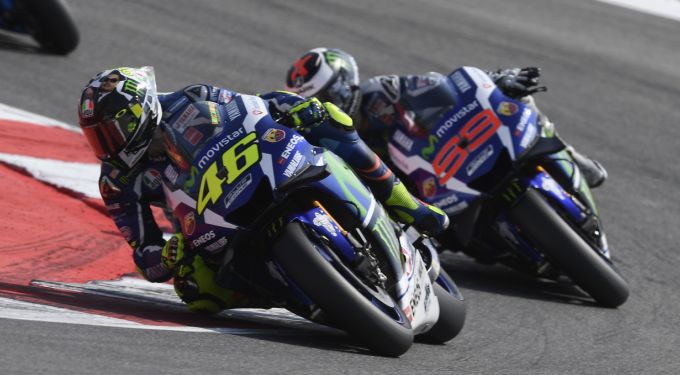 Reigning MotoGP World Champion Jorge Lorenzo was fuming with the actions of Valentino Rossi during Sunday's post-race press conference, following Sunday's Misano MotoGP.
The duo were joining race winner Dani Pedrosa, when the pair was asked about Rossi's overtake on the Spaniard. Rossi answered first, before Lorenzo gave his verdict on the move. Lorenzo said that he felt the move was too aggressive which prompted laughter from Rossi, something that only further angered Lorenzo.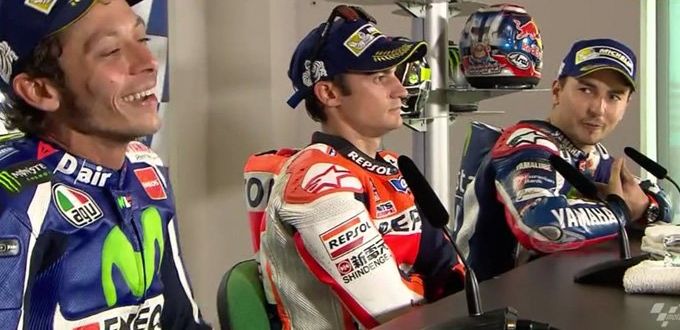 The two then got involved in an awkward argument, where the World Champion told Spanish media that he believed Rossi's actions in these press conferences is disrespectful to other riders.
"If you are 37-years old, you have to be polite and let the others talk when they have been asked the question. Just stop talking and wait your turn. It's about education. He always does the same, every Thursday, during the press conference. He needs to respect others and let them talk," said the 29-year old of the Doctor.
"When other riders are talking, he speaks very loud. That was not him speaking, that was him interrupting me when it was my turn to speak. I wanted to answer the question that I was asked, to give my opinion.
"Suddenly, he started to laugh, as he usually does when speaking with other riders during the press conference."
Rossi told Lorenzo to look at the replays and Lorenzo once again said that whilst he hasn't seen the replays, he felt that if he hadn't pulled the bike up, he would've crashed.
"I haven't see the pictures, but on the bike, I thought if I don't pull the bike up, I will fall. Each rider has his own style and Rossi is very aggressive," he said.
"I understand that he didn't want to let me escape at first and wanted to slow down my pace, but it was an aggressive overtake. This is my opinion, and he should respect me when I am talking."
Sunday marked the latest in a long series of incidents between the two team-mates who clearly don't like each other both on and off the track. 
Photos via Dorna and Movistar Yamaha