2017 Honda debut postponed by rain in Misano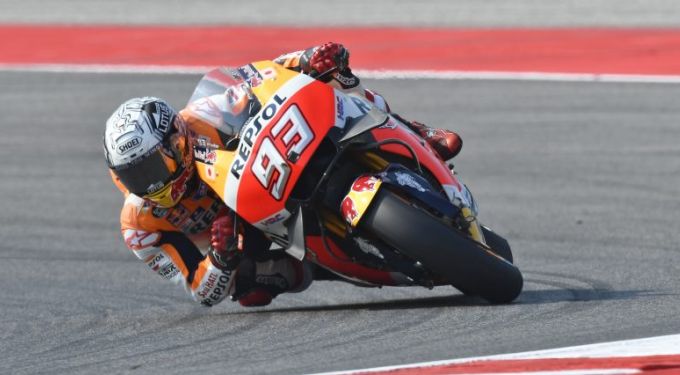 The first day of testing for the 2017 Honda RC213V was ruined by rain, with the Repsol Honda team staying in Misano for a two day test.
Less than 24 hours after claiming his first win of 2016 Dani Pedrosa, along with team-mate Marc Marquez, were due to give the 2017 Honda RC213V its first run out around the Misano circuit, the scene of yesterdays San Marino Grand Prix, on the Adriatic coast. However, a large overnight storm soaked the track and marred the first day of Honda's two day test. 
The bike which both Marquez and Pedrosa were set to test is the first edition of the 2017 bike, including a new engine with a softer power delivery. It was said to be used as a gauge for the HRC mechanics to go off as they bid to perfect the final 2017 engine. 
With current MotoGP rules, all engines are sealed throughout the season, meaning modifications cannot be made to them once the season has started. Honda's biggest issue has been power delivery and the severity in which it is delivered to the bike. 
The 2017 Honda is proving to be something of a headache for HRC bosses. Honda elected to use the post-race test in Brno to work further on their 2016 bike, in a bid to cure some of the other issues faced by the 2016 bike, rather than shifting all their attention towards next seasons machine. 
Fortunately for HRC, the weather in Misano is meant to be considerably better tomorrow, allowing the factory riders to finally get on track with the 2017 Honda RC213V.
Photos via Repsol Honda