Rossi unveils Blues Brothers themed helmet for Misano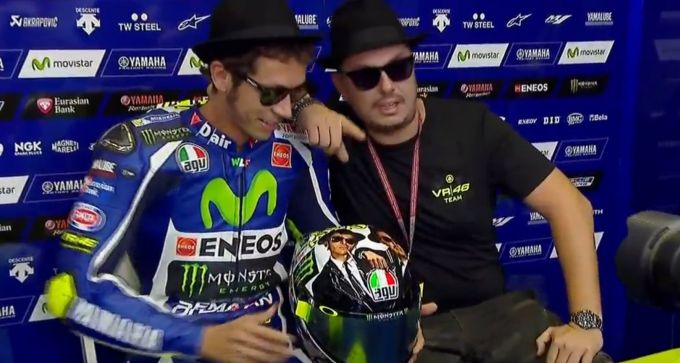 Valentino Rossi unveiled his traditional special helmet for his home race at Misano, with this years offering  sporting a Blues Brothers theme.
The nine-times World Champion always wears a specially designed helmet for his home race at Misano, designed by close friend Aldo Drudi, and this year was no different. His AGV Pista has both himself and his best friend and right hand man, Alessio Salucci, depicted as the two Blues Brothers – the 1980's film as one of the Doctors personal favourites.
Along with the pair in their sunglasses and black hats on the top, Rossi's pet dogs and cat are also sporting the sunglasses and trilby hat look to fit in with the two Italians on the top of the helmet. Salucci also has 'UCCIO' the name he is more commonly known by 'tattooed' onto his knuckle, just above the AGV logo to complete the look. 
The AGV also has the phrase: 'Sweet Home Misano', a play on words with the Blues Brothers song 'Sweet Home Chicago', which Belushi and Akroyd sing in the film. On the front of the helmet, the police car from the movies makes an appearance.
Rossi and Uccio unveiled the helmet in a hat and sunglasses ensemble as painted on the helmet ahead of MotoGP FP3, where the Doctor did enough to progress directly into Q2 later this afternoon.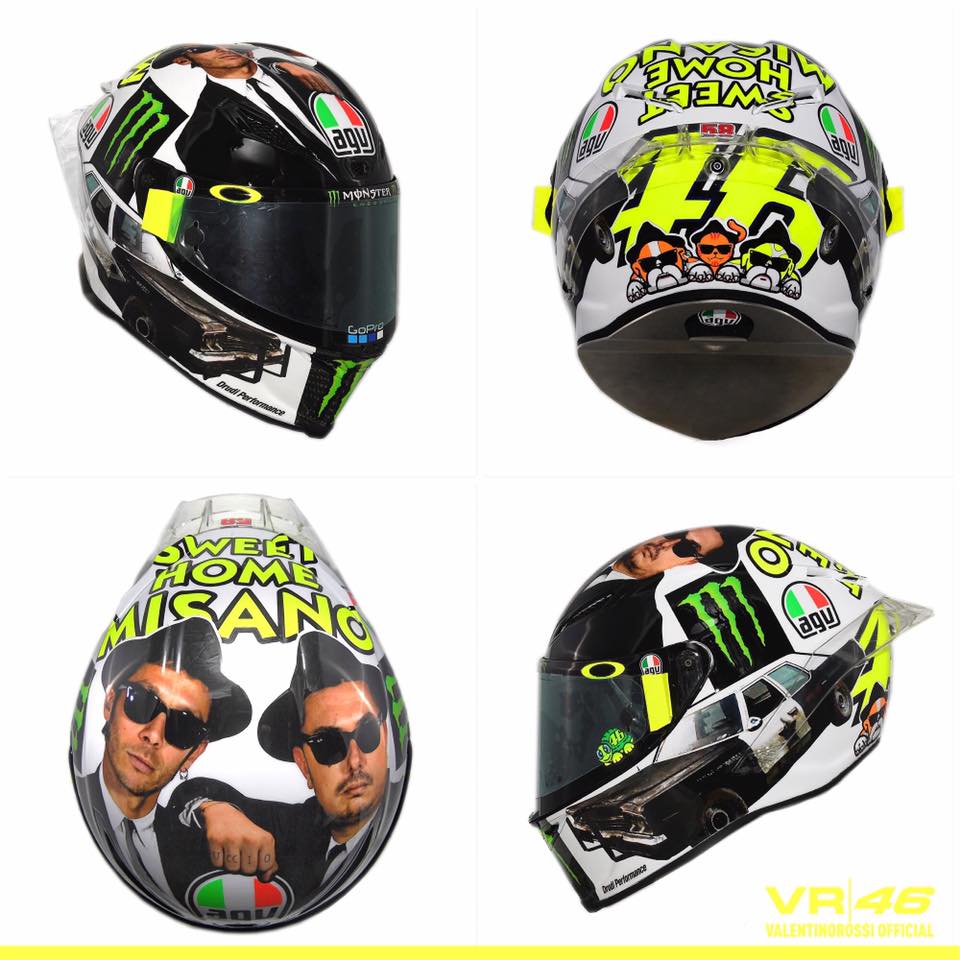 Photos via AGV and Dorna