Rossi happy for the number 46 to not be retired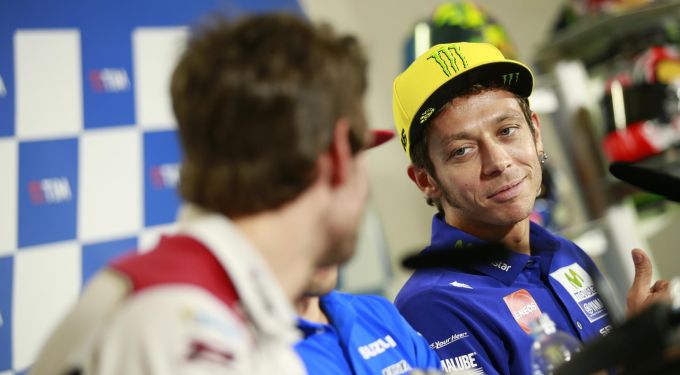 Nine-times World Champion Valentino Rossi has said that he is happy for other riders to continue using the number 46 after he retires from racing. 
Rossi has been using the now symbolic number since his debut in the World Championships back in 125cc racing, using it after his World Championship riding father, Graziano Rossi, also ran the number during his career. Rossi has become so recognised with the number, it now forms the basis of his VR46 brand. 
With Marco Simoncelli's number 58 being retired today in Misano, retiring numbers is a hot topic in the paddock, and whether numbers should or shouldn't be retired after a rider uses them. Rossi, who arguably has the biggest single link to a number, has said that he wouldn't be upset or offended if another rider chose to run his famous number, once his hangs his leathers up.
"About my number, I was thinking. My first impression is that I don't like that the 46 is cancelled. I prefer that it remains and if some other rider wants to take that number they can," said the Italian, who always forwent the option of using the number one after winning a World Championship in favour of keeping the 46.  
Whilst some riders have used the 46 – notably current Sky VR46 rider Nico Bulega used it whilst winning the CEV Moto3 Junior World Championship las season – nobody dare use it in the Grand Prix paddock whilst the Italian has build his legacy. 
Simoncelli's 58 joins the numbers of Kevin Schwantz (34), Shoya Tomizawa (48), Loris Capirossi (65) and Daijiro Kato (74) as the numbers currently retired in MotoGP, although the 58 can still be used with blessing from the Simoncelli family. 
Photos via MotoGP.com