Ducati not worried about Lorenzo's form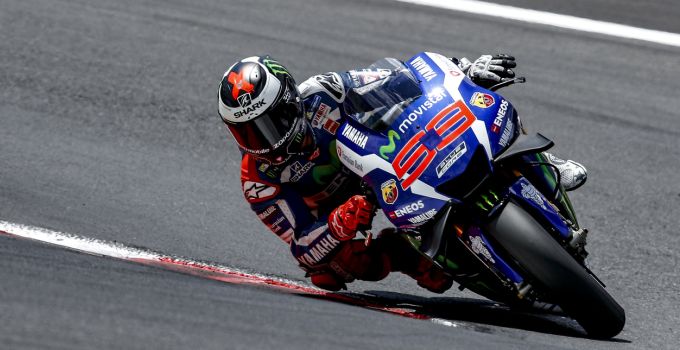 Ducati have said that they're not concerned about the current form of Jorge Lorenzo, with the Spaniard joining the Italian factory in 2017. 
The three-time MotoGP World Champion is currently stuck in a rut, claiming only 31 points over the past six races, whilst his two biggest rivals, Marc Marquez and Valentino Rossi have claimed 105 and 82 points respectively, as he has seen his chances of defending his MotoGP World Championship for the first time in his career, quickly fade away.
As well as seeing his World Championship slip away, Lorenzo came under intense criticism from KTM CEO Stefan Pierer, who said that Ducati were, "paying 12 million euros a year to a rider who cannot ride in the rain". 
Whilst struggling in the wet conditions, Lorenzo has also seen himself recording low-to-no scoring point finishes after some awful luck, including being taken out by Andrea Iannone in Catalunya and tyre issues in Brno. 
Despite the worrying run of form for the 29-year-old, Ducati Corse Sporting Director Paolo Ciabatti said that Ducati aren't worried about their big money signing.
"Clearly it's not one of the Jorge's best times, but we think there are several reasons why this is happening. He will also leave a team and a factory who he has been with since he started in MotoGP; only one mechanic will be with him next year, it is a somewhat unique situation," Ciabatti told Spanish newspaper Marca.
"It may be there is no ideal general climate, because in the end, he was successful for many years in the rain, but with Michelin it is not easy to gain confidence. It's a combination, but we're not worried. We beleives that Jorge will be the Jorge we've always known, it's just a phase. I don't know the exact reason, but there are external reasons, it's not him.
One of the things that Lorenzo has been citing as a reason for this struggles is the Michelin tyres. Taking over from Bridgestone for 2016, Michelin have been constantly changing and evolving their tyres. With someone who requires so much faith in the front end of his motorcycle, Lorenzo has struggled. Ciabatti has said that the tyres have caused Lorenzo to lose confidence on the bike
"It could be he hasn't adapted to the tyres, that have changed a lot. At the beginning of the season, he won. The fact the tyres change every race can create a lack of confidence."
Photos via Movistar Yamaha