Lorenzo: It was probably my best lap ever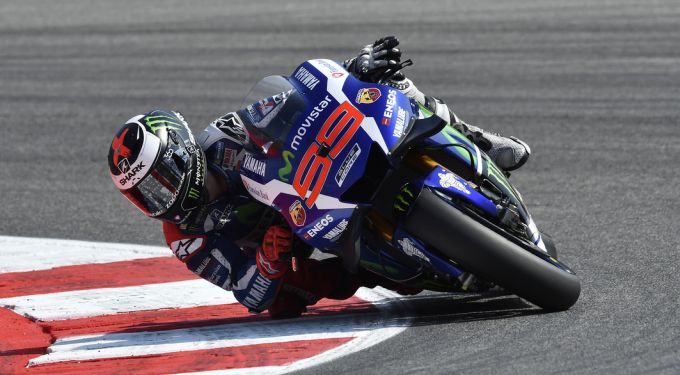 Misano Grand Prix pole sitter Jorge Lorenzo described his lap today as "probably" his best lap ever, as he broke the Misano qualifying lap record. 
After spending time in FP3 and FP4 focusing on finding the optimal setting and working on race pace with used tyres, Lorenzo really turned up the wick for the qualifying session, where he posted the fastest lap of the first set of runs, and only continued to get faster and faster until he broke the record.
Lorenzo's lap time, a 1:31.868 makes Lorenzo the first man and thus far, only man, to get into the 1:31's on two wheels around the Misano circuit. Despite looking like he already had the pole position in the bag, the reigning World Champion decided to push even harder and ride over the limit. Fortunately for the Spaniard it came off and he will now start from pole position. 
Lorenzo fined 500 euros for stopping on track before the session was over – he was doing a practice start #SanMarinoGP

— GPxtra (@GP_Xtra) September 10, 2016
Despite being fined for a tactical error in FP3, Lorenzo was delighted after qualifying. With sunny skies forecast for tomorrows race, Lorenzo will be confident that he can convert his pole position into his first win since Mugello earlier in the season, although he knows it will not be easy.
"I'm very happy. I was delighted with these lap times because already the first one was unbelievable, a 1'32.0s, but with riding over the limit more than normal I was able to improve this lap time by two tenths," said the 29-year-old.
"When I saw I got pole I was delighted and very proud and I probably made the best lap ever for me. We made great progress with the setting, improving the bike little by little in all the corners, and in qualifying I had a great bike.
"Let's try to improve the small details for tomorrow, but I think we have a great pace to fight at least for the podium and let's see if we can fight for the win."
Photos via Movistar Yamaha