Lorenzo: After a long while, I feel comfortable again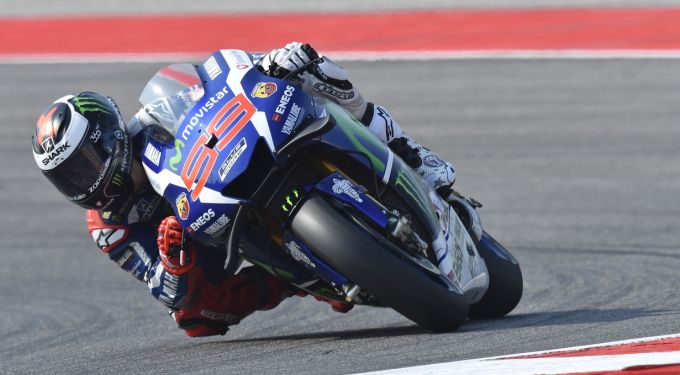 Defending MotoGP World Champion Jorge Lorenzo said that he finally feels comfortable again with the Yamaha M1 after the first day of proceedings in Misano.
Lorenzo has suffered a disastrous five race stretch that has seen his MotoGP World Championship slip through his fingers. A combination of poor weather and bad luck has seen Lorenzo has only amass 31 points ver the past five races, whilst his two biggest rivals, Marc Marquez and Valentino Rossi, have managed to put distance into the Spaniard in the World Championship standings.
Last weekend in Silverstone, Lorenzo said that he feels he would be the World Champion if there was a dry World Championship, and today the Lorenzo showed the pace he does still posses in the dry conditions.
Lorenzo ended the first day in Misano fourth fastest overall, 0.287 slower than Pol Espargaro's fastest time. Although he didn't post the fastest time of the day, Lorenzo did put in a stint of blisteringly fast laps in the metronomic style that Lorenzo has become so synonymous throughout his entire career. 
Changing his tyres halfway through the session meant he didn't have a totally fresh tyre to stick in for the closing stages to put one fast lap in like other riders, meaning his lap time was limited to an extent. 
"I'm very happy because finally, after a long while, I feel comfortable again with the bike's setting and I can ride like I want and keep up a constant pace," said the three-time MotoGP World Champion.
"We decided to change the front and rear tyre really quickly during the practice, so we didn't have the advantage to put in a new tyre at the end of the session like the rest of the riders. Because of that we couldn't be a little bit faster, but anyway I had a good pace and good feelings. Let's try to make another step tomorrow."
Photos via Movistar Yamaha