Ducati: We never denied being interested in the top riders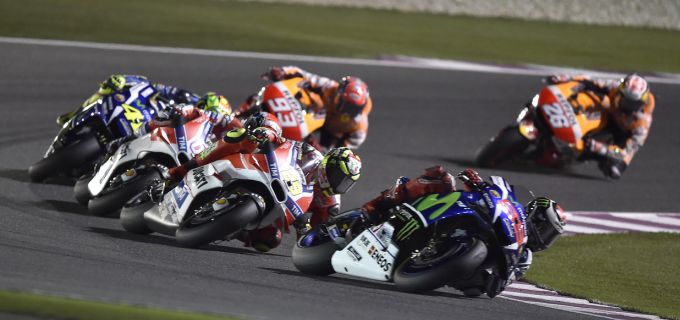 Ducati Sporting Director Paolo Ciabatti has confessed Ducati never denied being interested in the "top riders", after speculation emerged in Argentina that Ducati may have already signed Jorge Lorenzo ahead of the 2017 MotoGP season.
The Bologna brand have been interested in Lorenzo since 2009 and their pursuit this year has been made very public after MotoGP legend Giacomo Agostini confessing to know of a "super offer" on the table from Ducati thought to be as high as 18 million euros per season. 
Lorenzo has an offer on the table from his current Factory Yamaha team, however unlike his Yamaha team-mate Valentino Rossi, Lorenzo has not yet extended his deal with Yamaha, leading to the speculation amongst the paddock that a deal has already been struck between Lorenzo and Ducati. 
The Spaniard's interest in Ducati is understandable. Lorenzo would become the highest paid rider in MotoGP, whilst allure of winning on a second manufacturer – a bike Rossi failed to win on – is now a viable option with Ducati. 
Along with Lorenzo, Marc Marquez' contract is up in the winter, and having MotoGP World Champions still in the peak of their powers considering offers from Ducati, show that they're going in the right direction, according the Ciabatti.
"We have never denied our interest in the top riders who're out of contract. It's true that Marquez's contract will expire as will Lorenzo's. Viñales' seems to be a little more complication than the other two. We also have two riders with expiring contracts," he told Italian radio station Radio24.
"It's clear given our future ambitions, and knowing one of the top riders could become available and might be interested in an offer from Ducati, shows we are doing a good job.
"We're still assessing our options, although we are at a fairly advanced stage. We will then decide the best line-up for 2017."
Photos via Movistar Yamaha