Lorenzo: I don't want to think about the championship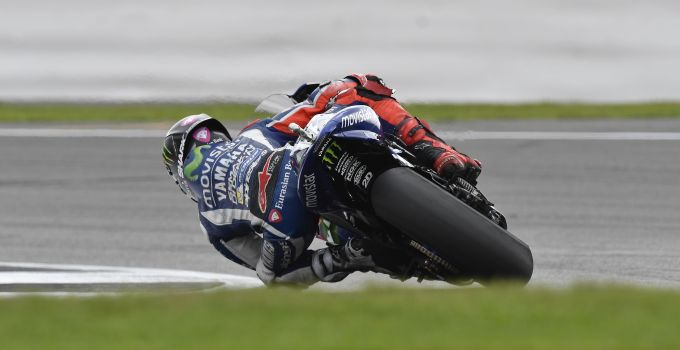 Reigning MotoGP World Champion Jorge Lorenzo has said he doesn't want to think about the World Championship, with his focus on regaining his competitiveness, rather than defending his World Championship. 
Lorenzo has endured a torrid time in recent races, rain in Assen, Sachsenring, Brno and Silverstone has meant that Lorenzo has seen his World Championship chances fade dramatically and he now sits 64 points behind World Championship leader Marc Marquez.
In Silverstone Lorenzo struggled with finding a set up to deal with the bumps and it plagued him right through the weekend. 
"Silverstone was another disappointing race where we could have gotten a good result. We struggled the whole weekend and finally we used a different setting for the race and it worked worse than we expected," said Lorenzo.
The World Champion now heads to Misano, hoping to take advantage of conditions and a track which suits the Yamaha. The hot conditions should see the Suzuki's struggle, whilst the hard acceleration areas mean the Honda's may struggle. Lorenzo called Misano one of his favourite circuits, as he bids to regain confidence and ultimately beat out his team-mate, Valentino Rossi, to second in the World Championship. 
"However now it's time to forget about what happened in the past and focus on the next Grand Prix in Misano. This is one of my favourite tracks, so let's see if we can turn the tide. Right now the only thing we can do is work even harder and try to get the best result possible. I don't want to think about the championship because it's very difficult."
Lorenzo has had success at Misano, winning three and finishing runner up in eight races at Misano, although he did crash out of last years flag-to-flag race on the Adriatic coast. 
Photos via Movistar Yamaha