Crutchlow confirms new chassis for this weekend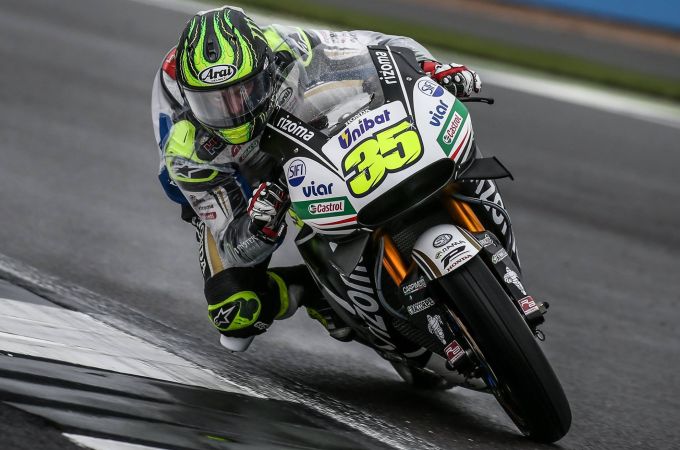 Pole sitter Cal Crutchlow confirmed that he has been given a new chassis by HRC to use this weekend at Silverstone.
On the back of his maiden MotoGP victory in Brno two weeks ago, Crutchlow today become the first Brit in 39 years to take a home pole position in soaking wet conditions. Despite claiming the pole in the wet, Crutchlow also had pace in the dry.
After qualifying, Crutchlow confirmed that he has been using a new frame from HRC. Whilst confirming it was a new chassis for him, he did say that it wasn't the 2017 frame, nor was it a brand new one.
"It's true that I'm using a new chassis," said the pole sitter.
"HRC and Honda wanted me to evaluate the chassis, so I did. We had it in qualifying and I don't know what the final decision is for the race. It's not completely clear, but the feeling is good, it's a little different, it's better in one way and worse in another. It's the same as everything, there's a little bit of give and take but I'm just evaluating it for them and maybe we will race it tomorrow," he said.
With regards to his chances for tomorrows 20 lap race, Crutchlow didn't give too much away, although he did say he is worried about the Ducati's. Despite the factory duo of Andrea Iannone and Andrea Dovizioso starting in eighth and tenths respectively, Crutchlow said he was worried they would get "blasted" by the Ducati's.
"I think we might get blasted by the Ducatis tomorrow if I'm really honest. It's just ridiculous now," he said. 
"The things are so fast. Marc has a good pace, Maverick had good pace and Valentino's got a good pace if he finds something tomorrow morning. But the Ducatis, they should be riding around smoking a cigarette compared to us because the thing is that fast. We have a video system on all the accelerations, and this is a circuit where we're not struggling, but they are gaining three tenths on every exit onto the straights, which means we have to ride six tenths faster on the rest of the track."
Photos via LCR Honda