Rossi: Silverstone is a fun but demanding track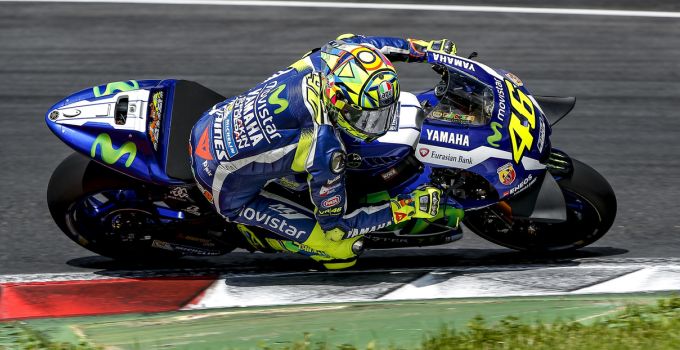 2015 British MotoGP race winner Valentino Rossi returns to Silverstone hoping to close the gap to Marc Marquez at the head of the World Championship standings. 
Silverstone was the scene of the Italian's fourth win of 2015, however it wasn't enough to help him win the MotoGP World Championship, with Rossi ultimately missing out to his team-mate Jorge Lorenzo by just five points. 
Despite saying he enjoys the track, with weather forecast not too dissimilar to last years weather, the nine-times World Champion is fully aware of the challenges that will be presented to him. 
"I have very nice recent memories of Silverstone. Last year I won a really incredible race in very difficult conditions," said the Doctor.
"I hope that this year there will be nice weather, but from the climatic point of view the English race is very uncertain.
"I like Silverstone a lot, it's a very fun track but also very demanding. This circuit is very long and there are many changes of direction with high speeds. It is important to find a perfect set-up for the bike to be able to suit both the slow and the fast corners.
"We will try to work on all aspects, as we have been doing the entire season to get the best possible result."
Rossi is currently 53 points behind Marc Marquez – who crashed out chasing Rossi last year at Silverstone – and six points ahead of defending World Champion Jorge Lorenzo. 
Photos via Movistar Yamaha