Silverstone or Donington for British Grand Prix? Rossi and Lorenzo give their views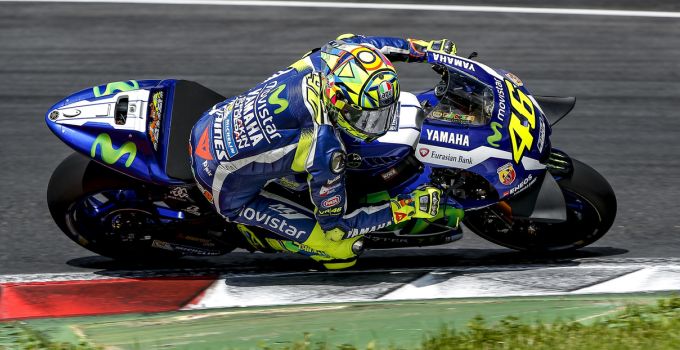 With the future of the British Grand Prix rights holder, the Circuit of Wales, up in the air, there has been a lot of talk about where the British Grand Prix will be calling home in the coming years. Donington Park hosted the British Grand Prix between 1987 and 2009 before moving to Silverstone in 2010. 
The Northampton Circuit lost the rights to the Welsh Circuit back in 2014, but has continued to host the British round with the Circuit of Wales yet to officially break ground. When the rights were officially awarded to the Circuit of Wales, they initially agreed to have Donington Park stand in for them, however the circuit wasn't deemed acceptable and thus the Grand Prix was kept at Silverstone. 
With the Grand Prix moving to Silverstone in 2010, a lot of the current MotoGP paddock haven't raced in MotoGP at both circuits, however two men who have are Movistar Yamaha duo Valentino Rossi and Jorge Lorenzo. 
The Italian won five 500cc/MotoGP races at Donington Park, however he has only had one victory at Silverstone, which was during last years soaking wet track. Needless to say, the Doctor was a big fan of the Derbyshire circuit. 
"I like Donington a lot," says Rossi via tuttomotoriweb.
"In the past Donington was very good for me. But we haven't been there in so long. I don't even know what the current state of the track is – or if it's even good enough for a MotoGP bike. On the other hand I do also like Silverstone. So I can't decide. It's fifty-fifty," he said.
Jorge Lorenzo on the other hand has had a lot more success at the Northampton venue. In his two races at Donington, the Spaniard finished sixth and crashed respectively. However, in six years at Silverstone, Lorenzo has three wins with a second to his name too. 
"I feel good at Silverstone, it'ss one of my favourite tracks," said the World Champion. "It's a modern track, and lots of fans come in.
"Donington is something special, with it's slope it has an old feel, it's a historic race track, it really has its own idiosyncrasies and peculiarities.
"Silverstone is faster and perhaps better suited to a MotoGP bikes. The track is wider, faster and safer in some respects. But I could live with Donington," said Lorenzo.
Photos via Movistar Yamaha