Bradley Smith explains leg injury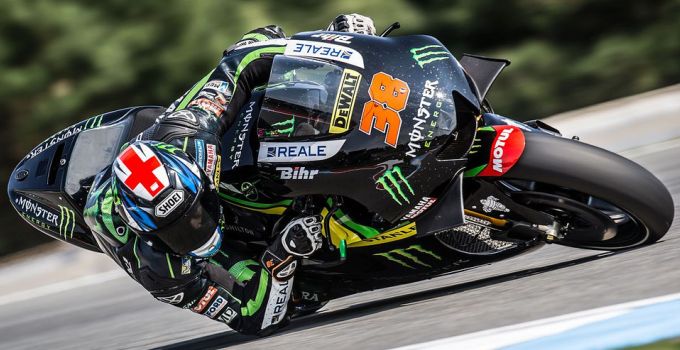 Bradley Smith has explained exactly what how he injured his right leg during last weekends World Endurance event in Oscherslieben.
The Monster Yamaha Tech3 Yamaha rider was on hand helping the Yamaha YART endurance team in their final round of the 2016 season. After his team mate Pol Espargaro had helped Yamaha win a second Suzuka-eight hours in as many years, Smith was attempting to help Yamaha secure an unprecedented endurance double.
However, whilst participating in free practice, Smith collided with a slower rider and then a third rider hit Smith causing serious damage to the right leg of the 25-year-old. As a result of this injuries sustained, Smith will be forced to sit out at least this weekends British Grand Prix at Silverstone and next weekends San Marinese Grand Prix at Misano. 
"Little did I realise when I was sliding along the track at the Oscherslieben circuit in Germany last Thursday, already thinking about jumping up and getting back on the bike, what the outcome would be," explained Smith in his blog on the official MotoGP website. 
"The next few hours are all a bit of a blur. A ride to the local hospital by helicopter, an operation with 15 stitches to close a wound at the back of my knee and news that keeps me out of this weekend's British Grand Prix and more. Back home now I'm clearer on everything and working hard to sort out what is best for the future.
"I was at the Oscherslieben competing for the YART, Official Yamaha team in the World Endurance Championship practicing for the final round of the Championship. I was passing a slower rider when he weaved into me and knocked me off. As I was sliding along the track another bike hit me and its fork leg went through the back of my right knee," explained Smith.
"The result is I've suffered serious damage to three main ligaments in the knee which will require surgery. I'm talking to the surgeons when is the best time to have the operation because there is much to consider. Of course I want to be back racing as soon as possible but I also want to be able to train properly by running and cycling which is so important for just my general wellbeing as a human being. Also I have to consider what is best for my current and future employers and so it's a very important decision to make."
Smith will be hoping to be back with his Tech3 team and back in action for the Aragon Grand Prix in three weeks time, however as Smith said, he will not rush any decision with regards to his health and future.
Photos via Monster Tech3 Yamaha