Rossi frustrated to miss out on the front row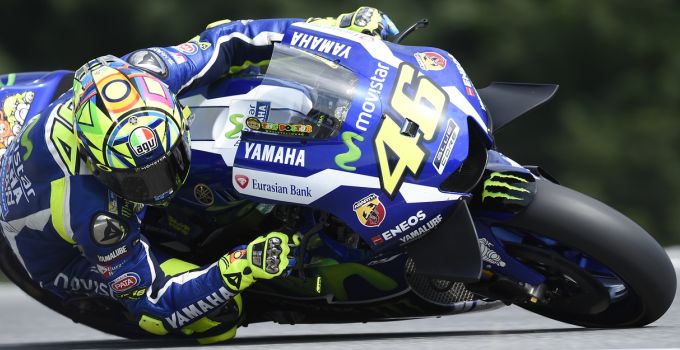 Valentino Rossi has said he is disappointed to miss out on the front row, saying he beleives he had to pace for third position. 
The Doctor will start tomorrows Czech Grand Prix from sixth position, cursing his luck after getting hit by traffic and riders waiting for space or looking for a tow, whilst pushing hard himself on his second rear tyre of the session.
Despite not managing to get himself onto the front row, Rossi remained pragmatic with his second row start, whilst also preparing himself for ever eventuality, with rain forecast for tomorrow morning. 
"It's a shame for me because I have a better potential and could've arrived on the front row because my ideal time would have been the third one," said the nine-times World Champion.
"I pushed a lot on the second tyre, because I knew I could improve by half a second, but unfortunately I got stuck in traffic and we arrived there with everybody waiting, it becomes like a big casino, you have to risk a lot, it's a disaster.
"At the end I hadn't done a clear lap, but anyway the second row is not so bad, because if you are on the third it's more difficult," he said.
"The second is for sure worst than the first, but anyway you are in the top group, so we need to wait for tomorrow and understand the conditions, if it will be wet or dry and also the temperature, if it's colder it will become more difficult for the front tyre."
Photos via Movistar Yamaha