Iannone brings his Austria form into Brno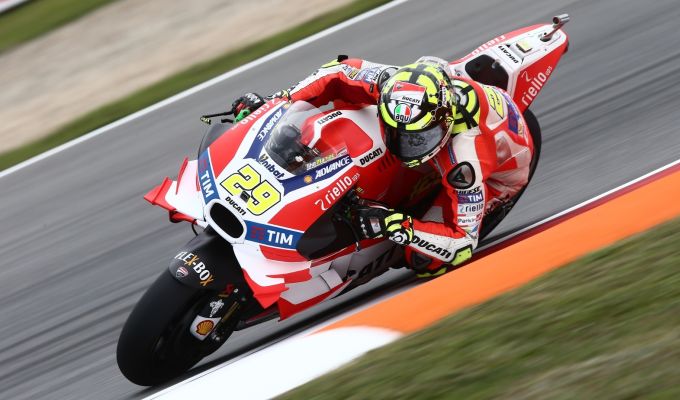 Austria MotoGP race winner Andrea Iannone continued his good form from the Red Bull Ring and ended the first day of free practice in the Czech Republic second fastest overall.
The Italian is riding on the crest of a wave after winning his first ever MotoGP race last weekend in Austria, and refreshed from a few days in Ibiza, 'the Maniac' is happy to be in Brno, even if he is slightly surprised with the pace of his Desmosedici after the first day.
"I'm really very happy because I expected to be quick here at Brno, but not so quick," said the Italian.
"Now our performance is in line with that of Yamaha and Honda, and in some points we manage to make up a lot of time on them. On this track we are only struggling in T2, and it is in this sector that I am losing all the advantage that I manage to accumulate in the other parts of the circuit.
Despite losing time in the second sector, Iannone was just a tenth behind the fastest time of the day, posted by Marc Marquez. Iannone feels encouraged with what he felt today, and how he and his team are working already this weekend.
"But I'm satisfied with the way we are working and how this weekend has begun," he said. "For the moment the feeling with the 'old' chassis is a bit better and I think that we'll focus on this for the race."
Photos via Ducati Corse