FIM release report on Salom's fatal accident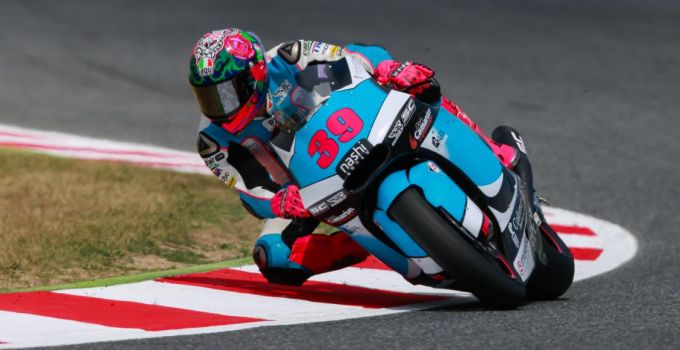 Luis Salom's fatal accident was due to rider error and not a mechanical mistake, the FIM have confirmed today.
The World Motorcycling Federation conducted an investigation following the Spaniard's death at the Circuit de Catalunya back in May. Salom crashed at turn 12 during Moto2 FP2 on Friday afternoon. After crashing, Salom's SAG Kalex machine bounced off the air fence and hit the Spaniard.
The report carried out by the FIM was headed by Technical Director and Director of Technology in the presence of judicial expert Angle Calzada Gomez and telemetry expert Lluis Lleonart Gomez, who in the report explained how the telemetry showed that Salom had broke offline and at an angle which was deemed to be the primary factory for the accident.
It explained how Salom had applied the brakes seven or eight meters closer to the corner than he did on his fastest lap, despite arrive at that point 4km slower than he was on his fastest lap – with a theory that Salom could have been looking behind at this point, causing him to be so off the racing line.
The report also explained how there were no problems with the throttle or the tyres on his Moto2 machine, showing it wasn't a mechanical error causing Salom to crash. The report also dispelled the idea put forward by Salom's SAG team that the bumps in turn 12 had caused Salom to lose control of his bike.
The full report from the FIM can be found here.
Photos via MotoGP.com