Viñales hoping to bounce back after Assen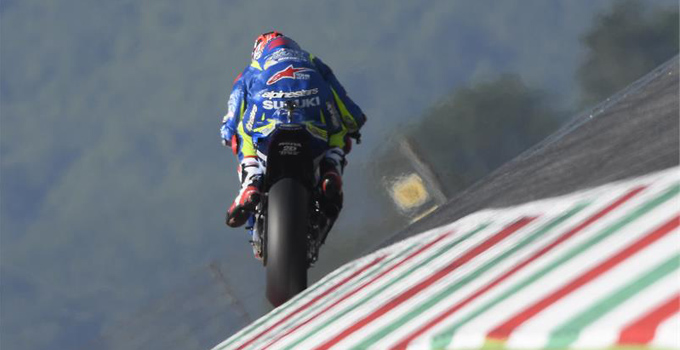 Maverick Viñales will be looking to draw on experiences he learned during a tough Dutch TT with rain forecast for the Sachsenring this weekend.
Viñales suffered a difficult Sunday last time out, where he could only ninth place, finishing only ahead of Jorge Lorenzo as the non-crashing finishers. It was Viñales' first fully wet MotoGP race, and although it was a weekend largely to forget, the 21-year-old will be hoping to draw from the experiences he gained in Assen.
"The race in Assen was not so positive for us in terms of the result, but we took advantage from the lessons we've learned there," said Viñales.
"It was the first time for me and the GSX-RR in such heavy rain, and the experience we got will be very useful for us in case of another rainy race. These are the positives we can take out of it."
Despite struggling in the rain at Assen, Viñales and Suzuki have enjoyed a much more successful 2016, showing enough pace to compete with the front runners on more than one occasion this season. With that in mind, the Spaniard will be hoping to be a lot closer to the front than his eleventh place last year.
"The German round will be interesting as well; the Sachsenring is very peculiar, last year's battle with Aleix was fierce and we had a lot of fun, but our global performance has improved a lot since 2015, therefore I expect to be more competitive than the 11th place last year.
"This year we have already proved to be capable of fighting with the leaders, and it's not an easy thing, it never is, but it's something achievable and we must find a better consistency to be always close to the top."
Viñales is currently fifth in the MotoGP World Championship standings, seven points behind fourth placed Dani Pedrosa.
Photos via Suzuki-Racing