Lorenzo considering Stoner as a rider coach at Ducati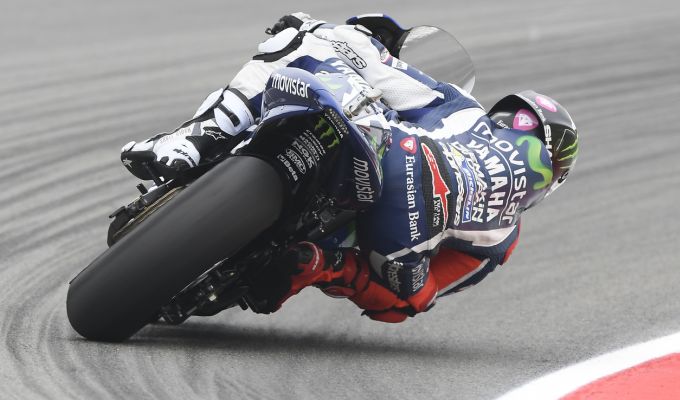 Reigning World Champion Jorge Lorenzo is considering targeting former rival Casey Stoner as his rider coach for 2017, when he moves to Ducati.
The Spaniard has had a long relationship with Dutchman Wilco Zeelenberg in a rider advisor capacity, however the Dutchman won't be following the Spaniard to Ducati, leaving Lorenzo with a vacancy to fill. Now whilst you may argue that a five-time World Champion doesn't need a coach, the progress Lorenzo's current team-mate, Valentino Rossi, has made under Luca Cadalora this season has shown just how imperative the position is to the modern day MotoGP rider.
Lorenzo is said to be very keen to hire a coach for next season as he bids to do what no rider has done since 2010 and that is win on the Desmosedici. Lorenzo's nine-year MotoGP career has seen him compete on the Yamaha every season, meaning he could be in line for a real shock next season when he join Ducati.
In Assen, Lorenzo confirmed that his first choice for a new crew-chief is Christian Gabarrini. The Italian was of course crew-chief for Casey Stoner during both of his World Championship years. Gabarrini initially started working with Stoner during his time with Ducati before following him to Honda. The Italian now finds himself as crew-chief to another Australian, Jack Miller. Whether Lorenzo can lure Gabarrini back to Ducati remains to be seen.
However, with the possibility of Gabarinni joining Lorenzo, the Spaniard may fancy his chances at turning to Stoner to become his rider coach. Lorenzo had been in talks with Max Biaggi about doing the role. The duo are good friends and Biaggi has experience working with Ducati, albeit in the World Superbike paddock.
The idea of recruiting Stoner seems a logical one, back now as a part of Ducati after a spell with Honda, Stoner is officially a brand ambassador and part-time tester, although he has been seen in the paddock a lot more in 2016.
Stoner may not be interested in joining up in such a full-time role, despite attending a lot of races, it is still at his own discretion and usually with his wife and daughter. In spite of this, Lorenzo refused to deny the chances of this happening in Assen. According to AS, when asked the World Champion smiled and simply said he couldn't say anything, refusing to deny it.
Time will tell if there is anything to it, but Lorenzo could be forming a Ducati dream team next season.
Photos via Movistar Yamaha