Valentino Rossi hoping to meet Verstappen in Assen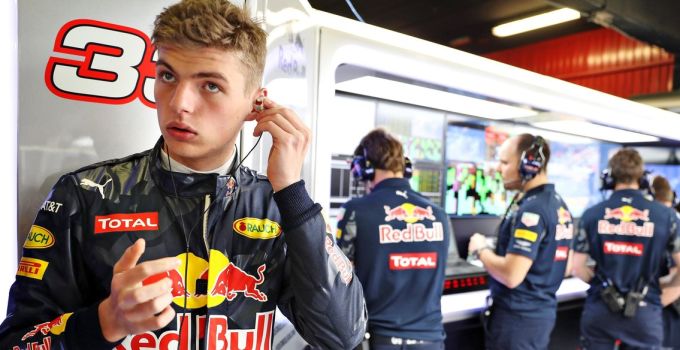 Nine-times World Champion Valentino Rossi has said he would love to meet F1's youngest and latest star Max Verstappen in Assen, in a few weeks time.
Rossi has been a big fan of Formula One for many years, and has had four separate stints in a Formula One car, including matching the pace of the F1 regulars in a test at Barcelona. Barcelona was the scene of where F1 crowned their latest star, Max Verstappen.
The 18-year-old capped a meteoric rise with victory in his Red Bull at the Circuit de Catalunya and Rossi was suitably impressed with what the teenager managed. Despite not possessing the eccentric personality of the Italian, the talent shown at such a young age has drawn comparisons between the Dutchman and Rossi.
With next round of the MotoGP World Championship in Verstappen's home country of Holland, Rossi has said he would love to meet the Red Bull star in Assen if it can be arranged.
"I always follow Formula One," the Italian said after closing the gap to Marc Marquez at the top of the MotoGP World Championship to 22 points.
"As for Max Verstappen, he's a driver who I have followed since his time in go-karts, where he won several titles and showed how strong he was right away. It's amazing what he has done and he is still very young. His speed is incredible and what he did in the race in Barcelona was fantastic. He had a bit of luck because of the collision between the Mercedes of Hamilton and Rosberg, but that shouldn't detract from what he did. 
"If I can meet him in Assen at the Dutch GP, then I would be really happy!" 
Lewis Hamilton, Fernando Alonso and Mark Webber have been seen in MotoGP races in recent years, with the F1 drivers and MotoGP riders showing a huge amount of mutual respect in recent years.
Photos via Movistar Yamaha and Red Bull Racing