Sebastian Vettel defends Valentino Rossi's actions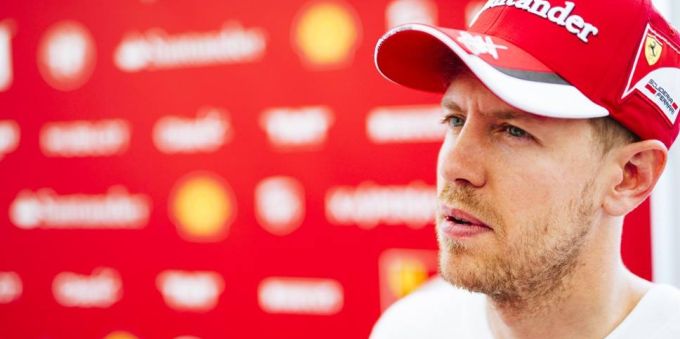 Four-time Formula One World Champion Sebastian Vettel has come out in defence of Valentino Rossi, claiming that he "did the right thing" last weekend in Sepang.
Rossi's clash with Marquez saw the Doctor punished for his dangerous riding, meaning he will have to start from the final race of the season in last place. In doing giving Jorge Lorenzo a fantastic chance to claim this seasons MotoGP World Championship. 
The Ferrari driver said that he believes that Rossi "did the right thing" and thinks he still has every chance of winning his tenth world title, despite the set-back. 
"I think he still has the chance [to win the World Championship] and he is a fighter," said the German.
"It is in his nature, even if after the race obviously it sounded like he was giving up. He will be fighting and giving everything he has, and I think he did the absolute right thing in Malaysia.
"I know Jorge as well, and Marc a little bit, and they are very good guys. But Valentino did the right thing."
Whilst Vettel was bold in his claims, his Ferrari team mate, Kimi Raikkonen was much more reserved, very in character for the Ice Man. He said in spite of it all, he hopes that Rossi can still put up a fight for the title. 
"Obviously I read some stuff [about the clash], and it is a bit odd what has happened," he said.
"There are rules, but rules can be looked in many different ways. I hope [Rossi] will have a fair chance to fight for it, and it would be nice for the whole sport, and would make a very exciting race.
"He has done a great job this year and they will have a hard fight in the last race. Let's see what happens."
Photos via Scuderia Ferrari Facebook