Jorge Navarro breaks leg in training accident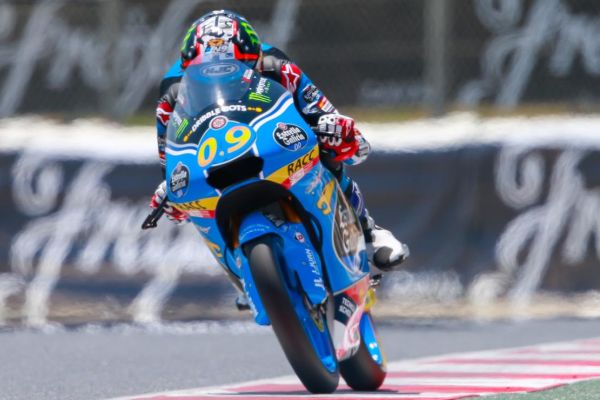 Spaniard Jorge Navarro has broken his left leg in a training accident, leaving his Assen participation up in the air.
The Catalan Moto3 winner was training near his home at the KSB Karting circuit, which is located approximately 10km north of Valencia, when a rider in front of him he lost control of their bike, leaving Navarro helpless and unable to avoid the fallen rider and their bike. Whilst attempting to save his own crash, he broke both the tibia and fibula in the lower half of his left leg.
Navarro, who is currently second in the Moto3 World Championship standings, 44 points behind World Championship leader Brad Binder, will now travel up to the Hospital Universitari Quirón Dexeus de Barcelona in Catalunya, where the rider favourite, Dr Xavier Mir, will perform surgery on the 20-year-old. 
The Estrella Galicia 0,0 rider won his first ever World Championship race last time out in Barcelona, although will only have nine days after the surgery before FP1 in Assen. If Assen comes too soon for Navarro, he will be hoping to be back in action at the Sachsenring in five weeks time. 
Photos via MotoGP.com