Marquez: There's nothing like racing at home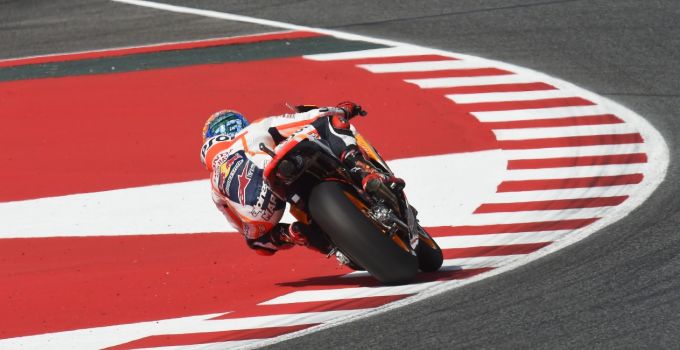 Marc Marquez has said that there is no place like home as he attempts to close the gap at the top of the MotoGP World Championship to Jorge Lorenzo at his home round of Catalunya this weekend. 
The MotoGP paddock will reconvene this weekend at the Circuit de Catalunya which is located just 12km north of the city of Barcelona. Marquez has enjoyed a successful time at his home circuit, after winning the 2010 125cc race, he followed that up with three podiums across Moto2 and MotoGP before taking his first win at the circuit in MotoGP in 2014.
After missing out on the race victory by just 0.019 seconds last time out in Mugello, Marquez will be hoping to capture some of his 2014 form at his home race.
"There's nothing like racing at home in front of your crowd and your fan club to make you feel good and give you extra motivation, even if in the end you must try and be as professional as always and to completely focus on the job at hand," said the two-time MotoGP World Champion.
"We'll see how it goes there, and as always we'll work hard on the bike setup in order to make the most of what we have, an approach that has worked well enough so far. I know that Honda is working at 100% and at Montmeló we'll give our best to get another good result."
Marquez and the rest of the MotoGP field will stay on in Barcelona after Sunday's race for the post race test. The Spaniard is hoping that he and his team will be able to find something to bring him half of a tenth closer, as they did in 2015. 
"Then at the Monday post-race test we'll see if we're able to find that half a tenth that could help us a lot, as we were able to do last year on the same occasion," said the 23-year-old.
Photos via Repsol Honda