Suzuki enjoy private two-day Valencia test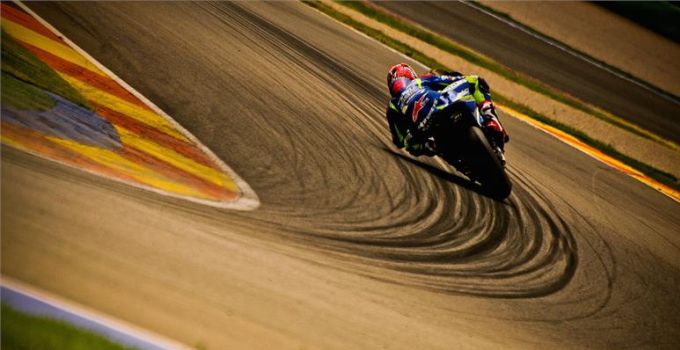 The factory Ecstar Suzuki team and riders Maverick Viñales and Aleix Espargaro have enjoyed a successful two-day private test at the Circuit de Ricardo Tormo circuit in Valencia. 
The Spanish duo returned to work at the World Championship circuit as part of a private test that saw them test two new chassis' whilst continuing to new geometry of the bikes, working on finding an optimum set-up on the factory GSX-RR.
Viñales said that the test had been extremely posititve, allowing the him and the team to work on the power delivery as well as working on the new chassis'
"It's been positive for us to take profit from this private test, we needed to find more efficiency with the traction and we also worked for many other improvements," said Viñales who ended last weekends Italian Grand Prix in sixth position.
"The Suzuki factory sent us many pieces to test and also new configurations, so we tried some improvements in the chassis and also many set-up configurations.
"It was a positive test, we had a great deal of feedback that will be useful for the future to determine the paths to take. The GSX-RR is already a very good machine in certain areas; like the fast corners and its agility, but lacks in some other areas. We are working to find a good balance and be more and more performing," he said.
Espargaro meanwhile said that he found a set-up with a certain chassis that gave him a good feeling. The Catalan will be hoping that the step forward taken will translate to another successful weekend in Barcelona, 12 months after he took pole position.
"The Mugello weekend was tough but testing is always important for us, as we are still in the development process and we need to grow as fast as possible," said Espargaro.
"Here we had many things to test as the Factory is working very hard to give us all its support. We had two different steps on the chassis and one of them gave me very positive feeling, so we have made another step forward.
"Of course we need to further investigate our options; in Barcelona we will continue this work, but it is very positive that we have this support and we are consistently improving."
Photos via Suzuki-Racing