Pol Espargaro looks set to choose between Avintia and KTM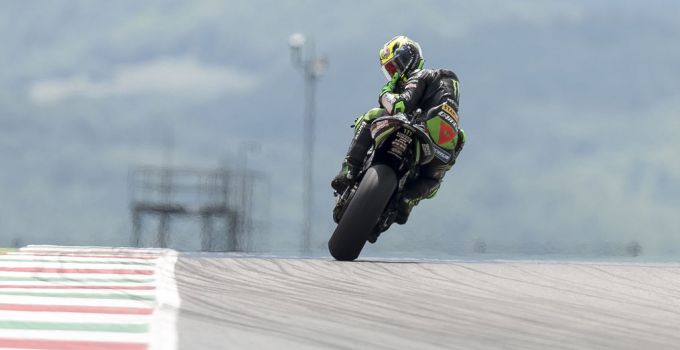 Pol Espargaro looks as if his future lies away from the Tech3 team with Avintia Ducati and the factory KTM team looking the most likely two options for the Spaniard.
With three quarters of the factory seats for 2017 confirmed after Mugello, there remains just the second seats at Suzuki, Aprilia and KTM respectively, before we can close the chapter on factory silly season for another couple of years. One rider who is said to be interested in securing a one of those factory seats is Pol Espargaro.
Despite having a factory contract with the Yamaha factory directly whilst riding for the Tech3 satellite team, and Tech3 owner Herve Poncharal insisting that he would like to retain the services of Espargaro for at least another season, the signing of Mavierck Viñalesto replace the out-going Jorge Lorenzo leaves Espargaro's chances of progression in Yamaha looking bleak. Coupled with his comments regarding unfulfilled promises from Yamaha and Jonas Folger already secured for 2017 and 2018, it looks as if Espargaro's three years with Yamaha will end at the end of 2016.
Despite an unspectacular start to 2016, Espargaro has enjoyed a his best start to a MotoGP season, currently seventh in the MotoGP World Championship standings, just a point behind his brother Aleix and eleven behind fifth placed Viñales.
Spanish newspaper AS say Espargaro now has two likely options for 2017. Move to Avintia Ducati or join current Tech3 team-mate Bradley Smith in the KTM factory team.
The 2013 Moto2 World Champion in an interesting option for Ducati. Ducati have expanded their effort to four teams for 2016 and all signs suggest they will continue with eight bikes on the grid next year.  2016 has seen a change of approach from Ducati, with all satellite teams working closely with the factory to improve the bike.
General Manager of Ducati Corse Paolo Ciabatti said that Ducati are interested in signing Espargaro on a factory contract – much like the one he has at Yamaha – and placing him in the Avintia team with a Desmosedici GP17.
"Pol is a rider who Ducati likes and he would be a good option to have under a factory contract in the Avintia team," Ciabatti told AS.
"We can see if the team can grow, because they will have the GP17 bike, the same as Lorenzo and Dovizioso; so it'd be good for he and Barbera.  We need to talk to his agent and see if he can carry it out."
If Espargaro decides against another factory contract in a satellite team, the KTM factory could provide him with the factory seat he craves. With Suzuki deciding between his older brother Aleix or Alex Rins for their second seat and Aprilia looking at an Italian to partner Sam Lowes, KTM remains the only achievable target for the 24-year-old.
Espargaro and Smith have been team-mates in the Tech3 team for three years and not had any problems between them, however Smith's attention to detail and technical feedback is said to be superiors to Espargaro's, hence why the Austrian factory targeted the Englishman first. As well as having the luxury of liaising directly with a factory, the factory riders are put under immense pressure from the factory as they're expected to provide exceptional support and feedback to help improve the bike.
Espargaro would love to secure a deal for his future in Catalunya next time out, a stones throw from his home town of Granollers.
Photos via Monster Energy Tech3 Yamaha