Bradley Smith suggests this will be his last year with Tech3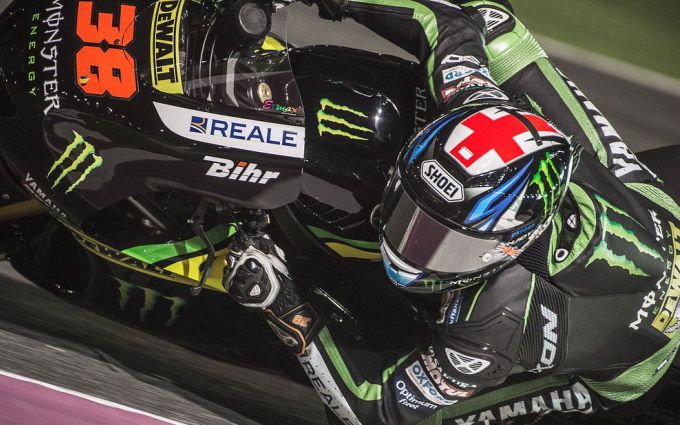 Britain's Bradley Smith has suggested that 2016 will be his final season for the Monster Yamaha Tech3 team, ending a four-year partnership in MotoGP.
The Brit endured a tough start to his MotoGP career, but delivered when it mattered, finishing the 2015 season fifth overall, fastest of all the satellite riders. In finishing as the fastest satellite rider, Smith beat his team-mate Pol Espargaro who has a direct contract from the Yamaha factory.
During the off-season Tech3 Team Principal Herve Poncharal has been vocal in admitting there is a heavy influence from Yamaha on who will line up in black and green next season, largely leaving the decision out of the hands of the Frenchman himself. 
With Yamaha placing an emphasis on youth, and aiming to use the Tech3 team as a stepping stone and team to help prepare future factory riders, both Smith and Espargaro are not expected to have their rides renewed beyond 2016, barring something very special. 
"This is the first time I've started the season in a situation where it looks almost certain I will be switching teams next year," the Brit wrote in his blog on the MotoGP official website.
"I've been with the Monster Yamaha Tech 3 team for five years, two in Moto2 and three in MotoGP and after this year, my fourth with them in MotoGP it looks like it's time to move on for both parties.
"I've had an absolutely brilliant time with them but team boss Herve Poncharal has made it clear he will not be renewing next year, however well I do. Tech 3 is used by Yamaha to bring on young talent and I'm going to be 26 by the end of this season and much as I'd like to be, I'm no longer considered a fast young talent."
Smith has made little secret of his desire to find a factory ride for 2016. With the Yamaha and Honda factory rides seemingly out of reach, Smith may end up finding himself speaking to one of Suzuki – with Aleix Espargaro seemingly on his way out, and Maverick Viñales having an option of leaving after two years of his three year contract – or the returning KTM factory for the 2017 season. 
Although he heads into the season knowing he won't be staying with Yamaha, Smith is hoping to use the fear as motivation to impress and earn himself a coveted factory contract. 
"It's a scary situation, but it's the way of the MotoGP paddock and gives me even more motivation, not that I needed it. It's such an exciting situation because of my performance last season," he said.
"I'm in a very strong position, which gives me so much confidence and self-belief. I slowly figured out what I needed to ride fast, although this year a few spanners have been thrown into the works with the new tyres and electronics."
The Tech3 team are looking to sign Moto2 title favourite Alex Rins for the 2017, whilst the seat alongside Rins has had a whole host of names linked to it, including Jonas Folger, Franco Morbidelli and Lorenzo Baldassarri. 
Photos via Tech3 Yamaha