Bike problem off the line robs Viñales of podium chances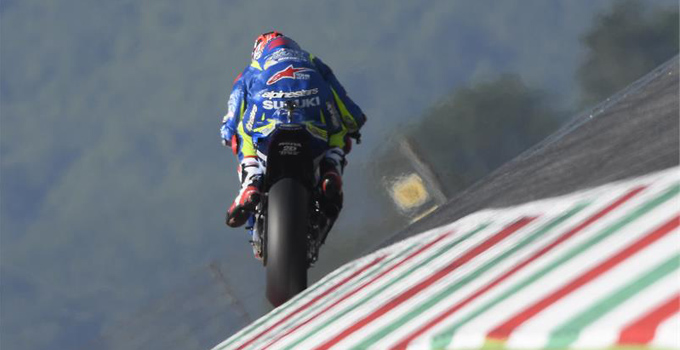 A problem whilst accelerating off the line robbed Maverick Viñales of his chances to claim a second podium in as many rounds in Mugello. 
The Spaniard started the Italian Grand Prix from the middle of the front row and he was confident that he would be able to battle at the front after topping the morning warm-up session. 
Viñales got off the line initally well, but explained that he was then encountered with an issue on his Suzuki GSX-RR when he got into fourth gear. He said that the bike lost all of it's acceleration, meaning he got swallowed up and eventually got into the first corner in thirteenth place. 
"I'm very disappointed with the race, we did really well the whole weekend and finally we couldn't get the deserved result. I really had the feeling we could fight for the podium; both in practice and in warm up I felt very comfortable and confident for a good race," explained the 21-year-old.
"Unfortunately, all the problems came from the start: I had a good jump, but then when it came to put it into fourth-gear something went wrong with the bike's acceleration and this made me lose so many positions.
"Then the problem disappeared and everything was working fine for the rest of the race, but because I was behind so many riders, and I had to push very hard to recover, this destroyed the tyres, which were finally too-worn to get closer."
Viñales felt that he had the pace to mount a serious challenge to the podium had he not been plagued with the issue on the first lap.
"It's a shame because according to the time sheets my pace was as good as the leaders, so this meant that with a good start I could have fought for the podium, which I felt was achievable for us. It's a pity, but now I need to revise the data with my engineers and understand what happened in order to fix it."
Photos via Suzuki-Racing.com