Viñales: A great weight has been lifted off my shoulders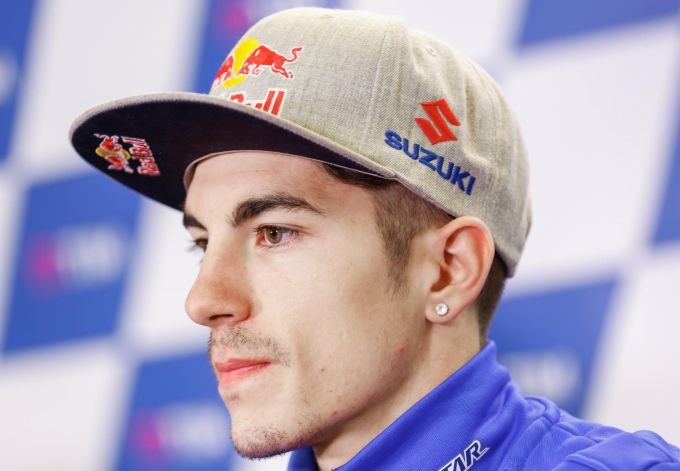 Maverick Viñales said that sorting his 2017 plans out has lifted a great weight off his shoulders, after it was confirmed he would be joining the Movistar Yamaha team for the next two years. 
The Spaniard's move was made official early Thursday morning when Suzuki first released a statement saying that they were splitting from Viñales, that was followed closely by a statement from the Movistar Yamaha team confirming that he had signed a two-year contract. 
The deal was signed in Italy last weekend, and to finally get it confirmed gave Viñales an enormous sense of relief and excitement. 
"A great weight has been lifted off my shoulders," said the 21-year-old. "I considered all the positives and negatives, and finally the positives won, and I made the decision quite fast after the Le Mans race. The objective of the season we did in Le Mans (to finish on the podium)."
Viñales first MotoGP career podium last time out in Le Mans was Suzuki's first since returning to the sport at the beginning of 2015. His podium gave him a great deal of satisfaction, but also gave him the peace of mind to make the next step in his career.
"After my first podium here in MotoGP I was really excited. Suzuki had gone a really long time without a podium," said Viñales.
"Afterwards, I finally decided to move to Yamaha. I think it will be really important for my career, I think I will grow up a lot. I'm really grateful to Suzuki because they trusted me a lot. They tried to give me the best bike they possibly could and I think they did a really good job."
The man tasked with replacing Viñales at Suzuki will be Andrea Iannone. The Italian was given the axe at Ducati, and Suzuki wasted little time in securing the signature of 'the Maniac' for 2017. With speculation over possible moves for Moto2 front runners Alex Rins and Johann Zarco, Viñales admitted he was surprised that his current team-mate, Aleix Espargaro, hadn't been offered a contract already. 
"I thought for sure that after I decide to move that they would sign Aleix quickly. But it was not like this, they signed Iannone," explained Viñales. 
"I think Aleix has been working really hard for the factory and was getting good results. In Jerez he was in front of me. For sure if they keep Aleix it will be a really strong team, but they need to look to the future too and Rins is a very strong rider for the future.
"If I was in their position, I really don't know what to do. They need to think a lot about what they need. Do they need experience or a new talent."
Photos via MotoGP.com