Zarco confirms he'll test Suzuki MotoGP bike in Japan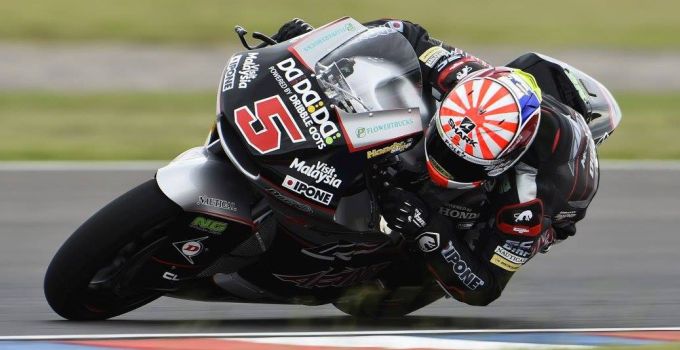 Reigning Moto2 World Champion Johann Zarco has confirmed that he will test the Suzuki GSX-RR this summer in Japan, whilst away with Suzuki for the Suzuka eight-hours. 
The Frenchman unofficially has a deal in place to ride a Suzuki in MotoGP next season, and whilst it hasn't been confirmed if that contract entitles him to a factory seat or not. Zarco did reveal he will get his first taste of the MotoGP machine whilst in Japan.
"Yes, I have arranged with Suzuki to test a MotoGP machine in Japan, which is a very good opportunity for me," said the 25-year-old. 
"I hope to be able to ride for Suzuki in 2017. This summer is part of my job interview, to prove that I can do it. My dream is to rise into the MotoGP class, but I'm in no hurry, because Valentino has again extended his contract by two years. The goal is to race on day against Valentino, so I have two more years." he laughed.
"Although just because I'm testing for Suzuki, that doesn't mean that I already have a deal in place for next year with them."
Zarco will be in Japan on the for the Eight Hours of Suzuka which will take place on the 31st July. The endurance event used to be popular with 500cc riders, however it's popularity took a hit when the schedule failed to allow a window for the race. In recent years the schedule has been more willing, with Monster Energy Tech3 duo Bradley Smith and Pol Espargaro helping Yamaha to the victory last year.
The Frenchman said that despite never going to Suzuka before, it was an honour to be asked by Suzuki to take part in such a prestigious event for the company.
"They've also asked me if I could ride in the Eight Hours of Suzuka for them. I've never been to Suzuka before and it's a long distance race, so I agreed to do it, because I like to train with road bikes. It's a nice thing to take part in this race and to be a part of the Suzuki. I will do everything I can to do a good job," he said.
Photos via Ajo Motorsports