Valentino Rossi denies applying for final MotoGP slot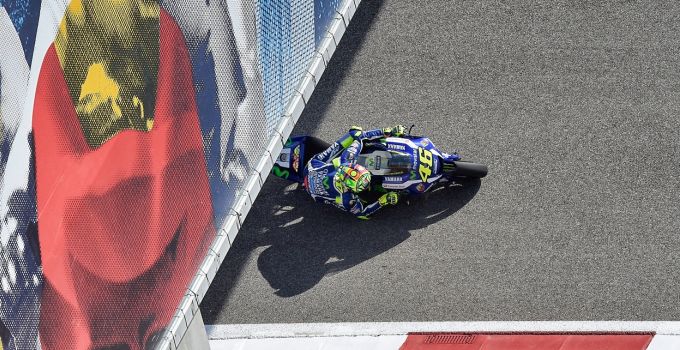 Valentino Rossi has denied comments made on Spanish television that he wants to take his VR46 team into MotoGP in 2017.
The current MotoGP grid has 23 teams and riders signed up for 2017 and with one spot available for next season, a lot of speculation has been that Sito Pons is nailed on for the final spot. However, yesterday Spanish TV channel Movistar + were reporting that Rossi was looking at expanding his VR46 team into MotoGP.
Rossi, who himself has signed up to race in MotoGP for a further two seasons, had planned to expand into Moto2 with Romano Fenati for 2017, but the reports suggested he had bigger plans in place for his own team. 
In spite of the reports, Rossi said that whilst he he had spoken to Dorna CEO Carmelo Ezpeleta about the final spot in MotoGP, he never had any intensions of moving his Sky VR46 team directly into MotoGP. 
"I heard about this. I know there's a free spot in MotoGP. I spoke with Carmelo, but for us it's impossible," Rossi told Spanish newspaper Marca.
"We're not able to make a MotoGP team and we are not interested in doing so. Next year, along with Sky, we'll go to Moto2. We will try to have a Moto2 bike, and that's enough.
"It's not true, we don't want a team in MotoGP," he confirmed.
Sito Pons remains the favourite for the final spot, however LCR's Lucio Cechinello has admitted he would like to once again get a second bike after going back to a one rider for 2016. Aki Ajo has also been linked with a satellite Suzuki for next season, with reigning Moto2 World Champion Johann Zarco taking the seat. 
Photos via Movistar Yamaha