Rossi: I burnt the clutch at the start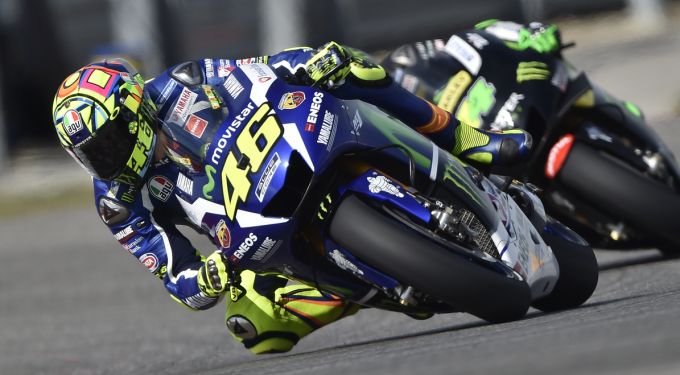 Valentino Rossi admitted he burnt the clutch out on the grid, before crashing out of the Grand Prix of the Americas on the second lap. 
It is the first time that Rossi has failed to finish a race since crashing out at Aragon in 2014. Rossi had slipped down the field after a strong opening lap when he was making his way back through the field. Starting his second lap, Rossi was making his way into the fast turn two when he lost the front end of his Yamaha M1. 
Rossi said that despite burning the clutch, he had felt good with his bike and was fairly confident he could've challenged for the podium had he managed to finish the race.
He's fine but out of the Americas GP is Valentino Rossi #VR46 https://t.co/NoGOArzBBx

— GPxtra (@GP_Xtra) April 10, 2016
"It's a shame because at the start unfortunately I burnt the clutch," explained the Italian.
"I was third but the clutch slipped a lot, so I had to go slow to try and recover the clutch and I lost some positions. At the same time I was not so far, I felt good with the bike, we worked well during the weekend and I felt fast," he said.
I had the feeling the clutch was coming back already but I entered turn two, I didn't feel from the bike I was too fast but looking at the result maybe I was… It's a shame because we lost some points in the championship and also because we could make a good race."
Despite the fall, the Doctor walked away from the crash and remained fairly pragmatic, buoyed by the pace demonstrated over practice and qualifying. 
"The positive side is that we are strong and very fast, so we will be ready for Jerez," said Rossi.
Rossi now sits third in the World Championship standings, but thirty three points Marquez as the MotoGP paddock heads back to Europe, with the next race in Jerez in two weeks time.
Photos via Movistar Yamaha