Lorenzo: Today the important thing was to finish and I did it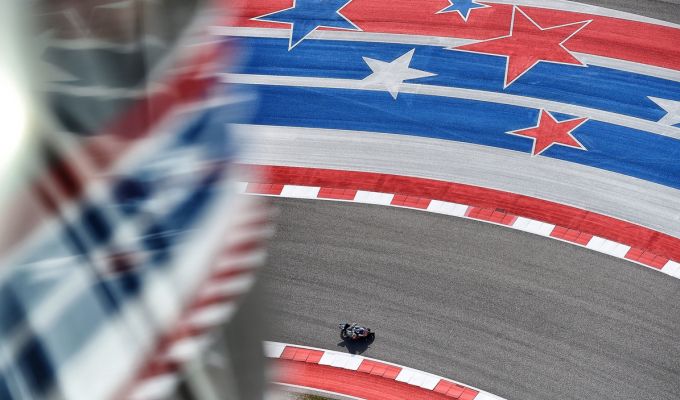 After crashing out of last weekends Argentine Grand Prix, Jorge Lorenzo knew that gaining twenty World Championship points today could prove valuable in November.
Lorenzo flew off from second place on the line, however an uncharacteristically scruffy opening couple of laps saw the Spaniard behind Marc Marquez and Andrea Dovizioso. Lorenzo disposed of Dovizioso pretty quickly, but it was too late to catch Marquez, with the Spaniard edging away from Lorenzo to eventually take the victory by a little over six seconds.
When Lorenzo realised Marquez wasn't going to face any issues with his soft front tyre, he decided that the most important thing was to finish the race with twenty points, especially after crashes in Argentina and in morning warm-up.
He's lucky to be walking away, that's Lorenzo's third crash of 2016, matching his total amount from 2015 #JL99 https://t.co/m3HHde4fAa

— GPxtra (@GP_Xtra) April 10, 2016
"It was really important to finish the race and get 20 points after crashing at high speed in the morning, it was really difficult mentally to focus," explained the World Champion.
"I tried in warm up and through the few hours before the race to focus and convince myself for the race."
After making the mistakes on the opening laps, Lorenzo knew that he couldn't match Marquez' times, let alone better them. It was at this point he decided to settle for second place, ensuring he maintained his gap back to third placed Andrea Iannone.
"It was a difficult beginning, the track was slippery and with the hard rear tyre and the full tank it was difficult to stop especially on braking. I made some mistakes I don't normally do in the first lap," he said.
"I couldn't keep the pace of Marc, he was making the difference this weekend and in the race. I was fast enough to stay in second place and finish the race.
"You could see it was difficult to stay on the bike with a lot of crashes. Today the important thing was to finish and I did it."
Photos via Movistar Yamaha