Valentino Rossi: 2015 wasn't my last shot at 10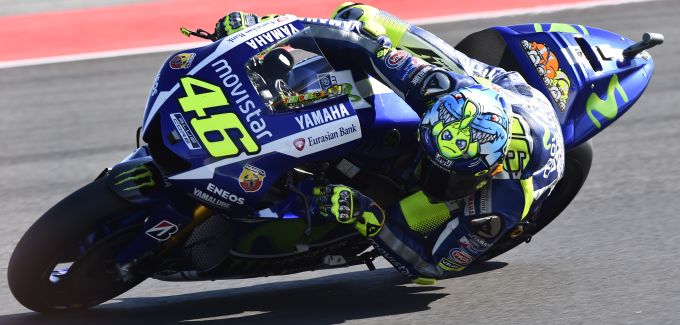 Despite missing out on his tenth World Championship by just five points, Valentino Rossi doesn't believe that 2015 was his final shot at claiming the illusive tenth World Championship. 
Many believe that last season was some of the best racing in the illustrious and legendary career of Valentino Rossi. But it will forever be remembered for the now infamous clash in Malaysia with Marc Marquez. 
With Jorge Lorenzo facing helmet and health issues at different points in the season, Marc Marquez crashing out of five races and Dani Pedrosa missing three races through injury, everything seemed to fall in place for Valentino Rossi, despite not getting over the line.
Rossi will turn 37 in February, just two months before the start of the 2016 season under the floodlights in Qatar.
"If you check the history of human beings, between 36 and 37 is not a big difference," he said to Autosport. "I'm not very worried. Next season I can be more or less the same level and the same rate as the last, which, apart from the controversial outcome was a great campaign that fought for the title until the end."
Rossi's career appeared to coming to a tame, unspectacular ending during his two-year spell with Ducati and his first year back with Yamaha. Halfway through 2014, Rossi committed to a two-year deal with Yamaha that would see him through to the end of the 2016 season, something that has looked entirely justifiable with six wins in that period, including back-to-back second place finishes in the World Championship.
Next season will be as challenging as any for Rossi, with the Yamaha initially seeming to struggle with the Yamaha tyres in the short post-season test in Valencia. Despite the issues Rossi vowed to continue to battle for number ten. 
"Next year I can go more or less at the same pace," he said.
"But it depends a lot on the motivation, the match of the Yamaha with the Michelins, our work and everything else. Next year will be another story, and I will try as always."
If Rossi were to bounce back from the immense disappointment of 2015 it would be all the more impressive after the manner of the 2015 defeat. Yamaha Managing Director Lin Jarvis acknowledged just how difficult it will be for Rossi to remount and put 2015 behind him. 
"To lose the championship by only five points must be very tough when he'd been leading it from the beginning," said Jarvis.
"We knew only one could win. This is a problem of having two great riders in a team – even when you win everything, somebody's unhappy. It was going to go one way or the other, and it went the way that it did for all of the reasons it did.
"You can't turn back the clock. You have to focus only on the future."
Photos via Movistar Yamaha