Lorenzo: When I make a decision, you will know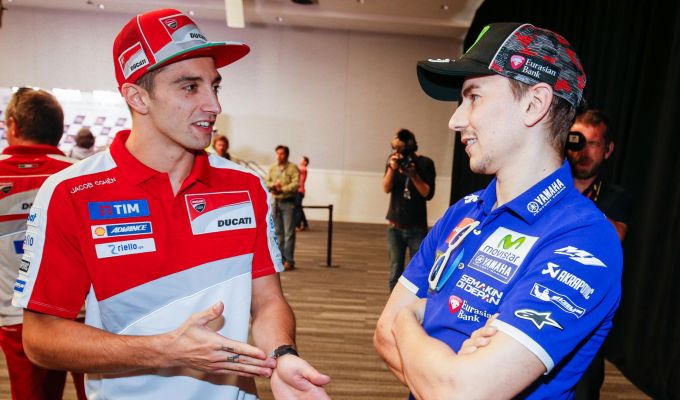 Reigning MotoGP World Champion Jorge Lorenzo has said he has yet to make a decision on his future in the wake of speculation he's closing in on a deal to join Ducati in 2017.
Lorenzo's understood to have a verbal agreement with Ducati and talks are set to continue this weekend with his manager Albert Valera flying over from Europe. 
Despite these reports, Lorenzo insists that nothing is confirmed for his future and that there haven't been any progression since he last spoke about the subject in Argentina seven days ago.
"I cannot tell you any more than what I said in Argentina. I prefer not to say anything more on this matter. When I make a decision everyone will know," said the World Champion. during the pre-event press conference at the Circuit of the Americas.
Yamaha have given Lorenzo a deadline to decide his future, saying that they will need an answer prior to this season's Italian Grand Prix at Mugello in late May, however Lorenzo's expected to announce his decision when he returns back to Spain for the Jerez Grand Prix in two weeks time.
Despite a deal to Ducati widely accepted by many, Lorenzo insists he hasn't totally ruled out staying with Yamaha.
"These are things that I am evaluating with my team and I prefer to keep private to from the media," he said whilst speaking to Spanish journalists.
"I will now decide if I'm motivated to go to Ducati or whether it's better to stay where we are. I have more deals than others and can decide freely, something that others can not do," he said.
With speculation of an impending departure to Ducati, the Spaniard was asked how about how that has effected the already fractured relationship between the two.
"It's the same as in recent years. We work as companions. Our mechanics do their job and we ours, as individuals," said Lorenzo.
Photos via MotoGP