Jorge Lorenzo closing in on Ducati switch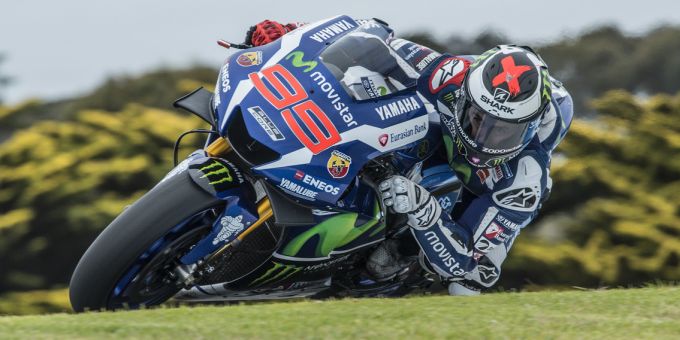 MotoGP World Champion Jorge Lorenzo looks set to leave Yamaha at the end of the 2016 MotoGP season and move to Ducati.
The reports coming from Spain have intensified in the past week, with Marca, AS and Mediaset reporting that the deal between Lorenzo and Ducati is 99% complete, with a verbal agreement in place. 
The missing 1% could also get completed this weekend, with Lorenzo's manager Albert Valera, who wasn't in Argentina has flown to Austin with talks ramping up, suggesting both Lorenzo and Ducati are ready to get the deal completed before the paddock head back to Europe. 
Whilst both the Spanish media, and sources GPxtra have spoken to have stressed that nothing has been signed yet, the sheer presence of Valera would suggest that Ducati talks are progressing. 
Ducati haven't been shy in admitting they have an interest in Lorenzo and have done for many years, however it was Giacomo Agostini who revealed that Ducati had offered the three-time MotoGP World Champion a "super offer" from Ducati on the table. Whilst no figure can be agreed upon, it is thought to be anywhere between twelve to eighteen million euros a season. 
Whilst Lorenzo and Yamaha haven't fallen out of love with each other, Lorenzo is thought to still a little disillusioned with how Yamaha have treated both him and Rossi. Lorenzo wanted to know he was Yamaha's number one rider, and whether that was in a financial sense or a promotional one, he hasn't felt it. Conversely Yamaha have signed a deal with Rossi for suppling bikes to "the Ranch" and in the off-season signed a deal with the VR46 clothing company, too. 
The decision to move to Ducati for Lorenzo isn't just a financial one. Lorenzo has been impressed with the huge progress Ducati have made in recent seasons under the stewardship of Gigi Dall'Igna. Dall'Igna has turned the Desmosedici into a genuine podium challenging bike and in the right hands, maybe more. Lorenzo also has a strong relationship with Dall'Igna from their days in 250's. Dall'Igna was then overseeing the Aprilia operation that saw the Spaniard claim back-to-back 250cc World Championships in 2006 and 2007. 
Should Lorenzo sign on the dotted line and end his nine-year relationship with Yamaha, they will waste little time in targeting Maverick Viñales to replace the World Champion.
Viñales has been a revelation in 2016, building on an impressive rookie season, "Mack" has shown himself to be a genuine superstar in just pre-season testing and the first two rounds of 2016. Viñales' contract situation with Suzuki is slightly less straightforward, with the Spaniard having the option to opt-out of his contract prior to it's third and final year, although with certain clauses to be acknowledged. 
The decision to target Viñales is a logical one for Yamaha, similar in riding style to Lorenzo, Viñales should adapt quickly to the stable M1 and at just 21, Yamaha would also be investing in a talent capable of challenging for titles and battling with Marquez for years to come.
Yamaha would also hope that Rossi and Viñales would be the perfect combination of competitive but respectful as team-mates. In fact just last weekend at the Termas de Rio Hondo circuit in Argentina, Viñales admitted he would love to share a box with Rossi
"It would be amazing to share equipment with Rossi. I would learn a lot from him," said Viñales.
As for Ducati, who would Lorenzo replace? Before this past weekend all the sensible money would've been on Ducati electing not to renew the contract of Andrea Dovizioso, however after Iannone's brainless move they may think twice about who to partner Lorenzo with. 
Iannone has failed to finish in any of the past three races with the last one the biggest sin of them all. Gigi Dall'Igna was said to be fuming with Iannone after he took Dovizioso out in the final corner in Argentina. Superbike Planet are reporting that a result of accident this past weekend in Argentina, Ducati have decided to cancel the planned announcement of Iannone's contract extension this weekend at COTA on the "Ducati Island". Iannone has since apologised, he will have to do his talking on the track from now on.
Dovizioso would then be a logical choice to replace the outgoing Viñales at Suzuki, meaning Dovizioso would be getting on his fourth different manufacturer in MotoGP. 
Photos via Movistar Yamaha