Is Jorge Lorenzo closing in on Ducati deal for 2017?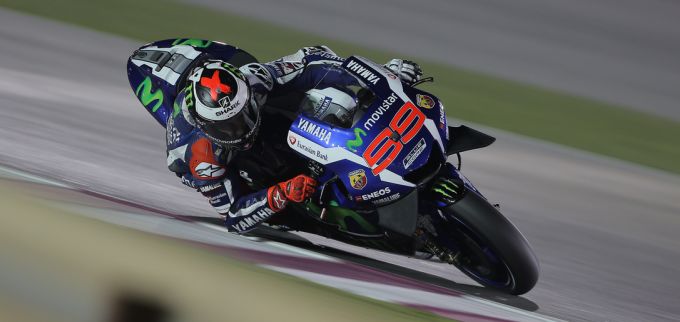 Fresh on the back of news of Valentino Rossi's contract extension at Yamaha, the Italian press have been reporting that reigning World Champion Jorge Lorenzo could be closing in on a deal to join Ducati for the 2017 season.
The reports this morning come via Sky Sports Italia, who says that there is no news of a Lorenzo deal with Ducati, but that they have never been as close to agreeing a deal as they currently are, with people not confirming nor denying the chance of it happening. 
Lorenzo has been linked with Ducati isn't a new thing. Lorenzo turned down an offer believed to be in the region of us to eight million euros for the 2010 season, and has been linked every year yet. Although there is a thought process this year could be different. 
The Ducati has arguably never been as appealing as it is right now, Gigi Dall'Igna has transformed the Ducati from a potential career ruiner to a genuine racing winning machine. Both Audi and Philip Morris are both now ready to see the Ducati on the top step of the podium once again, and challenging for World Championships for the first time in nine years.
Ducati have made little secret of the fact that they're willing to explore the rider market and with the current rider contract situation, Ducati may never get a better chance to attract Lorenzo. Ducati Corse Director, Paolo Ciabatti recently said that only a fool wouldn't at least explore the option of signing a Lorenzo or a Marquez, whilst Ciabatti also admitted last year that 2015 MotoGP Rookie of the Season Maverick Viñales is also on his radar.
Ducati aren't overly unhappy with their current rider line up of Andrea Iannone and Andrea Dovizioso, neither has shown speed or consistency to challenge for a MotoGP World Championship, with just one MotoGP win between them in 193 starts.
The Sky Sports report also highlights the fact that Lorenzo is very close and has a great deal of respect for Gigi Dall'Igna, dating back to when Lorenzo won back to back 250cc titles with Aprilia in 2005 and 2006. This respect means that Lorenzo will at least meet and speak with Dall'Igna before totally rejecting the advances of Ducati.
Is it worth noting that Lorenzo has stressed on multiple occasions that he wishes to retire at Yamaha, and does have a contract on the table with Yamaha, which would back up Lin Jarvis' claims that renewing Lorenzo's contract was their priority. The fact that Lorenzo hasn't decided to sign a new deal with Yamaha could either mean the World Champion is biding his time, hoping for a few extra Euros, or that he is willing to listen to what Ducati have to offer him.
Photos via Movistar Yamaha