Pol: The Ducati's power is causing tyre issues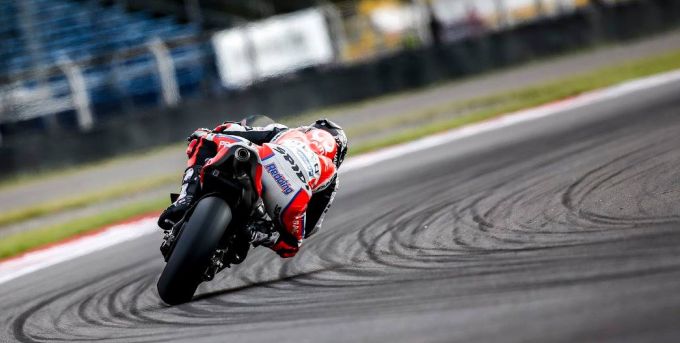 Pol Espargaro has said he thinks the additional power of the Ducati's is what is causing the tyre issues.
Since becoming the sole supplier of the MotoGP field, Michelin have had to answer serious questions from teams and riders alike after two separate incidents of rear tyres delaminating and coming apart, causing riders either injuries or scary crashes. During the first MotoGP pre-season test of 2016, Loris Baz suffered a scary crash down the home straight of the Sepang International Circuit, before Scott Redding suffered an equally scary tyre problem during free practice, when his rear tyre came apart whipping the Brit in the back.
The result in both of these instances was for Michelin to pull the softer compound tyre from use for the event. The soft tyre was withdrawn by Michelin in Malaysia and the tyre wasn't allowed to be used by more then ten laps during the Argentine Grand Prix, forcing a flag-to-flag race with a mandatory pit stop for all riders.
This is very scary… Shot of the rear tyre that exploded on Baz earlier today pic.twitter.com/NfjHOcrfNl

— GPxtra (@GP_Xtra) February 2, 2016
Both Baz and Redding are the tallest and heaviest riders on the grid, as well as both riding for different satellite Ducati teams, and this is where Tech3's Pol Espargaro thinks the problem lies. 
The Ducati is the biggest bike on the grid and it also produces the most power out of any of the manufactures. Espargaro said this is something he thinks is causing the tyre issues seen in Sepang and Termas de Rio Hondo.
"We're saying that Michelin have lots of problems, but ones who have it are Ducati," Espargaro told Catalan radio after Sunday's race. "They have 17 km/h more than us on the straight, more power than us and burn tyres. If Ducati aren't able to you use these tyres, then they'll have to reduce their power, or have special tyres made for them."
this it what hit me in the back in FP4, i didnt crash "luckly" still no information on what happend. Ready to race pic.twitter.com/ktGi3lYsgB

— ReddingPower (@Reddingpower) April 2, 2016
Espargaro said that he has spoken to a lot of other people around the paddock who shared this theory with him, but they didn't want to go on the record admitting this.
Photos via Pramac Ducati and Tech3