Rossi: My best moment was South Africa 2004, worst Valencia 2006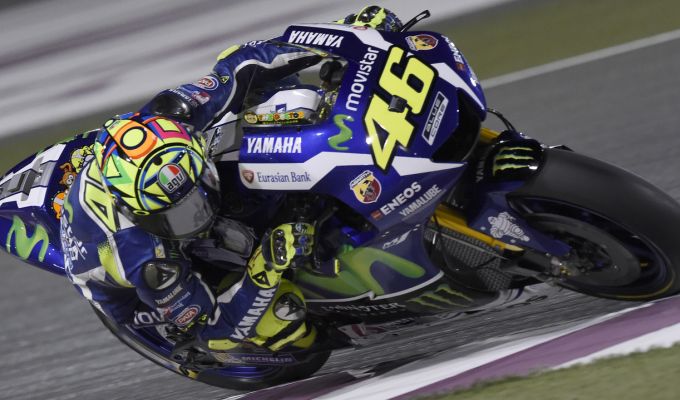 31st March 1996, 20 years ago, a fresh faced Italian claimed sixth position in his first 125cc race in Malaysia. 20 years later Valentino Rossi has become one of the greatest motorcycle riders to have ever race on two wheels.
Rossi has enjoyed a stories career, winning 112 races on his way to nine Grand Prix World Championships the Italian has a whole host of different memories and experiences to look back on through the years.
During Thursday's pre-race press conference, Rossi was asked what the best moment of his career was, to date.
"It's difficult to say. I want to say the best one was maybe my first victory with the Yamaha in South Africa. That was a great race," explained the 37-year-old.
The race which Rossi is referring to is the 2004 season opener at Welkom. Rossi had won the 2003 MotoGP World Championship with Honda before parting ways with Yamaha, a bike deemed fair inferior to the Honda RC211V he was leaving behind. In spite of this, Rossi defied the common logic and converted his pole position to a first win with Yamaha.
Despite some serious highs in his 20-year career, there have also been some earth shattering lows for the Doctor to deal with in his career. When asked his worst moment in MotoGP, Rossi didn't say his disastrous two-year spell with Ducati, nor the end of the 2015 MotoGP season.
"I think the worst one was when I lost the championship in 2006 in Valencia. I think these two."
It may seem strange that Rossi chose losing the 2006 title as the worst moment of his career and not the 2015 title. Rossi took the events of last season much harder than what happened in 2006, but he also doesn't consider what happened last year as in his control.
The 2006 race in Valencia saw Rossi crash out of the race whilst in a position to be World Champion. Rossi feels 2015 was stolen from him by things out of his control.
Photos via Movistar Yamaha